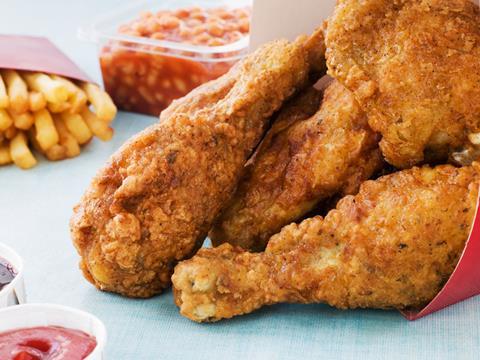 Some parts of the UK have as many as one fast food outlet for every 500 people, according to a new study published by Public Health England.

Its analysis of 'junk food' outlets shows the density of fast food outlets in local authorities ranges from 24 to 199 per 100,000 population.


The study shows most fast food outlets are independent companies with only one or two outlets, and also points to a growing body of evidence on the association between exposure to fast food outlets and obesity.

PHE's analysis claims there is "strong evidence" linking the availability of fast food outlets and increasing level of area deprivation.

However, it was the London area of Westminster that showed the biggest concentration of outlets, with 464 fast food operators, or one for every 505 people.

Blackpool came in second with 271 outlets, or one for every 520 people,

PHE, which is due to start a crackdown on calories, salt and satfat focused on the out-of-home sector next year, praised projects such as Bristol City Council's introduction of fast food outlet exclusion zones to limit takeaways around schools, although the figures show the city still has nearly 500 takeaway outlets.

"Projects like Bristol's will complement PHE's sugar and calorie reduction programme, which will see us working with big retailers and manufacturers but will also focus on the out-of-home sector," said PHE director of diet and obesity Alison Tedstone.

"We know overweight and obesity levels are higher in children from poorer neighbourhoods, and it's concerning to see new analysis that shows there are more fast food outlets in many of these deprived areas on average, We can see a clear link between deprivation and the number of takeaways in an area, with the poorest areas of the country having far more takeaways than the richest areas.

"We know from our health surveys that the prevalence of children overweight and obese rises with deprivation while fruit and vegetable consumption falls. At a national level our social marketing campaigns and sugar, salt and calorie reduction of everyday foods can make an impact, but just as important are local approaches that discourage sedentary behaviour and reduce easy access to calorie-dense food."

Last week the Scottish government announced it would take "urgent action" to improve the health of food eaten outside the home, after praising retailers and suppliers for their voluntary reformulation efforts.

Food Standards Scotland published a report calling on caterers and other out-of-home providers to recognise the impact of their sector on Scotland's diet.

The report published shows that eating out in Scotland has increased and is skewed towards less healthy options.