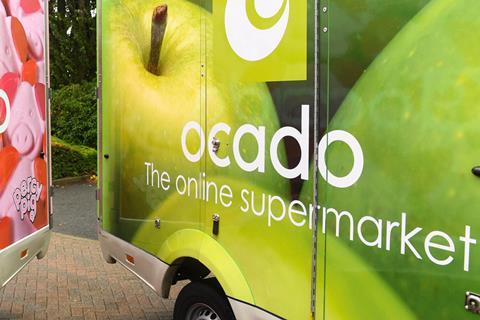 Ocado has provoked supplier fury by asking for a 7.5% improvement in terms.
After CEO Melanie Smith told suppliers at an Ocado Retail conference in July she was "shocked" at how low Ocado's profit margins were, an email to suppliers, seen by The Grocer this week, explained that "a key dependency of being able to continue to trade sustainably, whilst offering the best possible value and service to our customers, is ensuring we unlock investment in return for the growth you benefit from".
"Our preference is to see this investment into cost of goods as this is the simplest model and attached is a document for you to complete with your 2021 cost price proposal," it continued.
It has given them until 25 September to have proposals signed off, though it was "happy to discuss alternative ways of delivering the investment either via commercially funded media activations or growth overriders".
The move was met with outrage by suppliers.
One called it a "totally unprofessionally presented, unrealistic and in many ways offensive cut-and-paste email".
"After a 'look at how well we've done' introduction, and not forgetting the £750m investment from Marks & Spencer, they are now asking us to squeeze a whopping 7.5% margin out of our base price to them. As we know the F&B sector doesn't do deep margins in the first place," they said. "Not really the actions of 'Partners of growth'."
Another supplier added it was "pretty unrealistic with cost inflation that is likely to feed through from Brexit".
It was "understandable if they were wanting to do a Tesco EDLP but not if they expect promotional intensity to remain," they said. "Challenger brands, which are an even more important point of difference for Ocado than the multiples, simply don't have the margin to absorb that type of hit and continue to invest in the business."
Dash Water co-founder Alex Wright confirmed Ocado had "initially asked for a blanket reduction in price for all beverages".
"Ocado have been fantastic to work with us as we source our sustainably led ingredients from farms which would have otherwise go to waste.
"They know that as a challenger brand we currently over invest with Ocado to get our brand mission known by their customers and any price reduction would mean we would be unable to pay our farmers a fair market price."
An Ocado spokesman told The Grocer the retailer was "in regular dialogue with our suppliers to ensure we maintain good relationships whilst offering the best quality, range and value for our customers".
In an interview with The Grocer last month, Smith hinted at a desire to improve the retailer's "buying economics" to compete harder with the major mults.
Ocado is the only remaining grocery retailer that price matches against Tesco via its Low Price Promise, but its key battle is likely to be against Waitrose for now, having severed its relationship with the Bracknell retailer via its joint venture with Marks & Spencer.