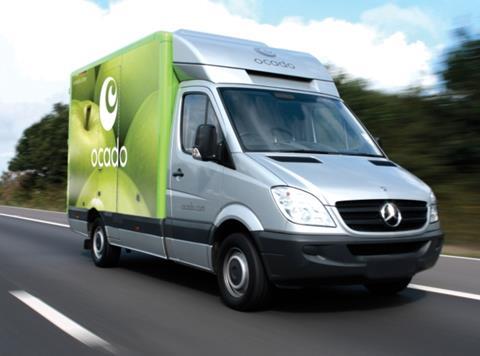 Ocado spent £1.3m in legal fees in 2019 suing the company's co-founder for alleged "theft and unlawful use" of its intellectual property, the online grocer's financial results revealed today.
The significant spend on fighting Ocado co-founder Jonathan Faiman – as well as the company's former logistics development and engineering director Jonathan Hillary and Faiman's rival business Today Development Partners in the courts – should be taken as a sign "we take theft of our IP very seriously" said Ocado CFO Duncan Tatton-Brown.
"Ocado's intellectual property is its greatest asset and represents a significant portion of the group's value," Ocado wrote in its results for the year ended December. "We have spent the last 20 years developing our intellectual property, technology and know-how.
"The group relishes fair competition but will vigorously protect its intellectual property and challenge any individual or organisation that uses illegally obtained information, either directly or indirectly," it added.
The total cost of the litigation action is likely to increase as the court battle rolls on, with Faiman denying allegations and counter-suing the company.
In a press conference on Ocado's full-year results, CEO Tim Steiner also said M&S's range would grow by thousands more products after its arrival on Ocado's website in September this year.
Around 4,500 Waitrose products would be removed from the site and between 4,500 and 5,500 M&S products would replace them. "But in not a lot of time we expect a couple of thousand extra M&S products to go in, and we'd expect our overall range to increase," Steiner added.
The Ocado and M&S joint venture was upping its customer communication efforts, Steiner said, "making sure clients understand what's happening" and that they know "we sell 58,000 products and we'll still sell 58,000 products on 1 September".
Steiner also discussed concerns raised by local residents over plans for a new distribution centre and refuelling site in Tufnell Park, London, saying they had been "listened to".
"Some of the local residents aren't very happy," he acknowledged.
But he added: "We were very transparent about what we were doing on that site and anyone who suggests otherwise is being mischievous.
"There's nothing hidden in our planning application, which was made openly and distributed to all local participants. Some may have missed it but that wasn't our doing,"
Parents of a nearby primary school have mounted a campaign against the development of the site and gained the support of local councillors and the local MP, departing Labour leader Jeremy Corbyn.
Ocado had taken on board some of the campaigners' concerns and responded by committing to not using diesel LGVs, replacing diesel vans with electric vans "when there's sufficient power on the site", Steiner said. It would put in a new entrance "to keep vehicles away from those neighbours" and explore creating a "living wall on the site to improve the air quality".
Regarding future distribution sites situated close to residential areas, Steiner said: "We don't tend to have an issue."