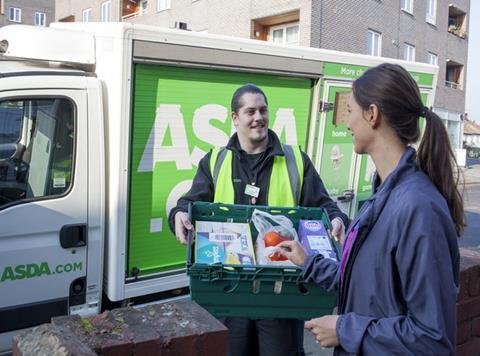 This is my first experience of online shopping," our mystery shopper wrote of her shop at Asda. Navigation "was much easier than I had imagined" with faultless availability and "lots of options" for weekend delivery on the "excellent" site. "I will be ordering online from Asda in future as a result."

Our Morrisons shopper was also impressed, with her shop "surpassing my experience in terms of ease, punctuality and quality of products". Thanks to cheaper delivery, it was a close match to Asda on price. But the requested 9am-11am delivery slot was unavailable.

Free delivery also lowered the price differential at Waitrose. It too excelled for availability and navigation, though in the spell test, typing 'Oken' returned oven cleaning products rather than Onken. Again the delivery slot could not be met.

Tesco's score was affected by registration issues and poor availability, though substitutions were fine. A £1.35 Brand Guarantee discount was applied but with an "eye-watering" £7 delivery charge, for a new user, "Tesco needs to up its game to attract new customers," our shopper felt, though a four-hour Flexi Saver option was cheaper.

Requesting a 9am-10am delivery, our Sainsbury's shopper was unable to buy the wine (our availability scoring overrode this). What we couldn't overlook were issues with usability and search, and the fact the site froze, though it did save.

Ocado's shop was also let down by flawed search, and the three frozen items were not delivered because "there were no freezer bags available". The receipt error was later rectified.