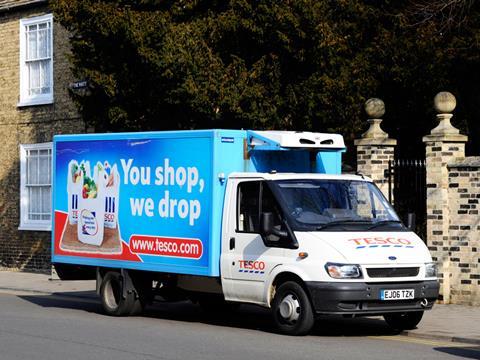 Name: Eve Henrikson

Job title: Online development director, Tesco

How badly was online availability hit by the CO2 shortages? Despite the national problems we had good availability for our customers throughout this busy trading period.

How big was the World Cup for online deliveries, and what were the most popular products? Customers enjoyed the combination of the World Cup and the hot weather and stocked up on barbecue food, ice lollies and bags of salad to help them celebrate.

What impact has the closure of Tesco Direct had on the dotcom business and what elements have been absorbed into dotcom? Tesco.com operates on an entirely different model to Direct and continues to prove popular with customers. A selected range of general merchandise is already available to purchase online through Tesco.com.

What are you doing on the online platform to tackle obesity? We've already done lots of work to make the food we sell healthier while not compromising on taste, by reducing its sugar, salt and fat content, including cutting the sugar content of all our soft drinks by 5% per year. We've made it more affordable and convenient for our customers to eat more fruit & veg by launching our Farms brands range of fresh produce and 'wonky' fruit & veg.

How have you been helping people with special diets? On our groceries website we added a lifestyle filter in conjunction with Spoon Guru, where customers filter their searches. This covers food intolerances such as lactose or nuts, and dietary requirements including vegetarian, vegan, low fat and low salt.