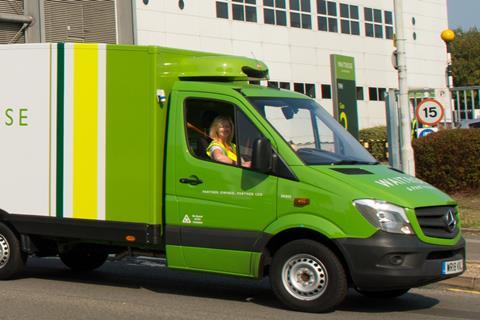 A "well-designed, aesthetically pleasing and logically organised website" helped Waitrose secure a just-shy-of-perfect Online 33 score of 98 points this week. Though it was the most expensive retailer, our shopper was particularly impressed by the free delivery, bagless groceries and a quick 20-minute shop time, which led to a "hassle-free experience I would be happy to repeat".

Asda also posted a strong score, falling short as a result of a delivery driver not offering to help unpack or take the groceries inside for our shopper. In line with Waitrose, however, it had full availability on our basket. They were the only two retailers to manage this.

Both Tesco and Sainsbury's remained consistent across every category, winning praise for "very polite and helpful" drivers that, despite a Friday evening slot, delivered within the specified time. Sainsbury's particularly impressed, with "inviting images" complete with "useful and appealing" item descriptions.

Ocado scored zero on availability, a consequence of seven unavailable products, with the site only offering our shopper alternatives for four of those. An otherwise "enjoyable first online shop" was unfortunately let down by "tricky to find" browsing, leading to a nearly two-hour shop time.

A weak score by Morrisons was the result of major point losses for product quality, with the Warburtons bagels arriving with an "extremely poor" one-day expiry date. Five unavailable items and a "not great" search tool made finding alternatives hard.