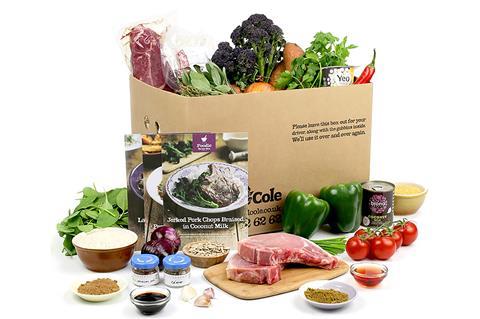 Abel & Cole is scaling up its new workplace delivery service in London after a successful three-month pilot.

The online organic food specialists launched Fed by Abel & Cole in March, delivering fruit & veg, dairy, drinks and snacks by electric bicycle to offices in the City, and is now looking to grow the team.

The firm is advertising for a sales and events executive and planning workplace-focused events and 'street pitches' to draw more customers to the new service.

"We've seen a really successful operational launch, customers have given us some really positive feedback and we've gradually increased our offering with new suppliers coming on board," Abel & Cole MD Hannah Shipton told The Grocer.

"We launched the service using e-cargo bikes as delivery vehicles and this has been really popular with customers. It has gone very well from our perspective too, with the bikes enabling us to offer our London-based office customers nimble and eco-friendly next-day deliveries.

"More and more people are looking for ethical ways to shop and Fed by Abel & Cole delivers on this. As part of Abel & Cole, it has the heritage, trust and ethical credentials that people are looking for and we're really excited to be taking this into offices as well as people's homes."

Orders are taken online at fedteam.co.uk by up to 4pm for delivery the following day. The food is despatched from a depot in Hoxton and the office where the sales and events executive will be based is in Shoreditch.

Abel & Cole's main business delivers organic food boxes across the country on one day per week, varying according to location. The range includes fruit & veg, meat, fish and recipe boxes. Orders originate from a warehouse in Andover and the company also has depots in Sharpness and Gloucestershire, as well as a head office in Wimbledon, London.