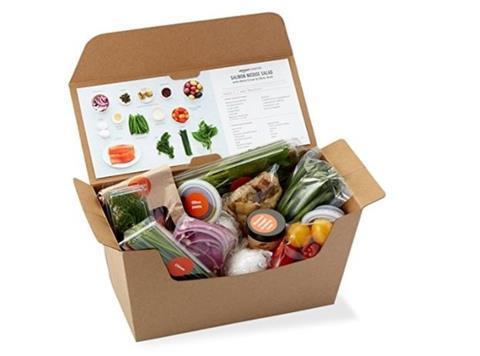 Amazon looks set to launch its meal kits in the UK four months after testing out the products in the US.

The company has filed a trademark for the slogan 'We Prep. You Cook' at the UK's Intellectual Property Office to cover 'prepared food kits'.

The slogan is a variation on 'We do the prep. You be the chef', which was used to launch Amazon meal kits to selected US customers in July.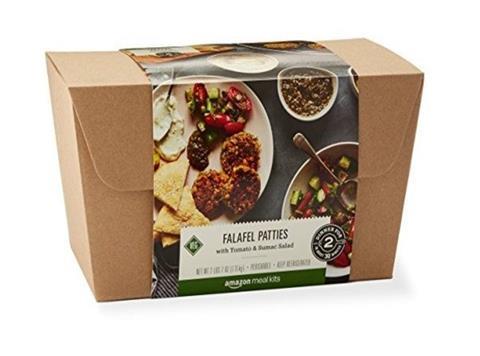 In the States, the kits are priced at the higher end of the spectrum at between $15.99 and $19.99 for a meal for two, which would roughly equate to between £12 and 15.

That would make Amazon's prices higher than leading meal box company HelloFresh, whose upper price is £13 for a meal for two.

But unlike with many other meal kits, Amazon prepares its ingredients - marketing pictures in the US showed the onion was pre-sliced and cauliflower was pre-diced.

TCC Global insights director Bryan Roberts, who broke the story on Twitter, said Amazon would need to be mindful of price in the UK. "I would assume they would look to undercut the likes of HelloFresh," he said.

Roberts added that Amazon may have a competitive advantage. "One of the problems companies like HelloFresh has is recruitment. For Amazon, that's not a problem because you already have millions of people signed up for Prime so getting people to put the product in their basket isn't a huge challenge."

And he doubted that Amazon's newcomer status in the grocery arena would put a dampener on sales. "The meal kits have a strong message about local sourcing," Roberts said. "Obviously Amazon is a relatively recent entrant but it has strong customer service, fulfilment and customer satisfaction, and that is transferable to grocery."