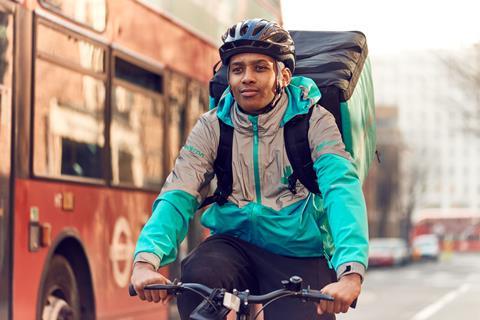 Amazon has launched on the Deliveroo app, offering a range of than 1,000 items for delivery from its Amazon Fresh store in Hoxton.
Customers in the surrounding area can shop a range of Amazon's 'by Amazon' own label and branded goods.
"We want to give customers the opportunity to meet all their grocery needs through one relationship with us, and we're starting to do that right here in London with our growing portfolio of offerings," said Matt Birch, director, Amazon Fresh UK.
"You can pop into an Amazon Fresh store for a coffee and croissant in the morning, order groceries for your whole family on Amazon Fresh online, or pick up a few items you missed during your shop on Deliveroo from either Amazon Fresh or Whole Foods Market."
It is understood further Amazon Fresh stores will be listed on Deliveroo in coming months.
Amazon-owned Whole Foods Market stores have appeared on the Deliveroo app since 2020, but this is the first time the e-commerce giant's physical Fresh stores have done so.
Amazon announced a multimillion-pound investment in Deliveroo, taking a 16% stake, in 2019. The deal was eventually cleared by the Competition & Markets Authority the following year.
Unlimited free takeaway and grocery delivery on Deliveroo orders over £25 for a year was unveiled as a perk of Amazon Prime membership in late 2021.
The announcement comes as Amazon launched its 19th Amazon Fresh store, in Liverpool Street, London. Like other new Fresh store launches, customers enter through a gateless opening – as opposed to scanning their smartphone at an entry barrier, as is the case in most Fresh stores – and identify themselves by scanning either their in-store QR code or payment card at the exit gate.