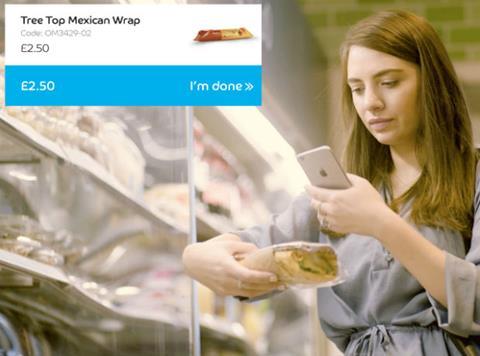 Barclaycard has begun trialling 'grab and go' technology that could spell the end of the supermarket queue.

The concept, which lets shoppers charge in-store purchases to their mobile phone, was currently being tested at the company's Canary Wharf headquarters and was set to be piloted by a high-street retailer next year, the credit card provider said.

As part of the service, consumers would use an app called Grab+Go, which is pre-loaded with their payment details, and use their smartphone camera to scan product barcodes as they go.

At the end of the shop a receipt is generated and stored in their phone.

A Barclaycard spokesman told The Grocer the move was a way of "allowing smaller retailers to benefit from offering an alternative form of payment and cut down on queues without the huge cost of outlaying for new checkouts or lots of infrastructure and technology".
Usman Sheikh, director of design & experimentation at Barclaycard, said: "One of the key customer frustrations with shopping is the time spent queuing to pay for items they want to buy - especially when they are in a hurry. The way in which people shop and pay has evolved significantly over the past decade, and as the use of mobile and wearable payments grows, we are constantly looking at how we can use technology to make our customers' lives easier."

The project is currently being trialled by Barclays and Barclaycard colleagues in the staff restaurant in London with Northampton, Teesside, and Wilmington in the US to follow shortly ahead of a planned public rollout.

In 2016, Waitrose launched its Quick Check 'scan as you shop' mobile app across all stores following a successful trial at three branches.

The app lets customers scan item barcodes as they go, removing the need for their shopping to be scanned at the checkout.