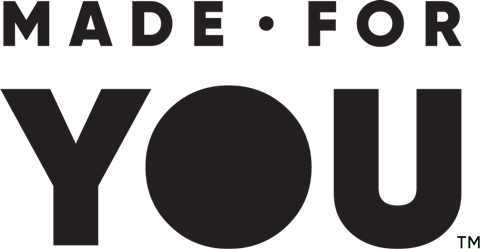 There was a time when we thought innovation in the shaving market stretched only to how many blades could fit on someone's face. Then, along came the internet; opening up a whole new way to innovate in the grooming space.
As with many sectors, it's been down to the disruptors to show the legacy brands the way. Dollar Shave Club is one of the initiators of subscription service grooming, and consumers went wild for the monthly door drop of a fresh shaving pack. So much so that the startup was snapped up by Unilever in 2016 for $1bn. Not to be outdone, similar direct-to-consumer (D2C) startup Harry's was acquired by Edgewell (which owns Wilkinson Sword) for $1.37bn in early 2019.
Legacy brands have struggled to carve a new, next-generation niche on their own – it's why they've been disrupted in the first place. Partnering with experts in finding innovative routes to market is the way forward and this is what Bic has done recently with Amazon in the US.
The razor giant has played a blinder on two fronts. Firstly, it is working with the best logistics expert bar none. Fulfilment is the bane of any non-D2C brand's existence. Partnering with Amazon precludes the need for Bic to think about fulfilment at all. Better still, it is eligible for the market-beating next-day delivery, as well as other Amazon-exclusive benefits such as Subscribe & Save and its reviewer network.
Secondly, it is hopping on the gender-neutral zeitgeist. This isn't just riding the coat tails of a trend, it's a savvy growth move. All brands that create a single gender-oriented product cut off access to half the population. A gender-neutral razor is the very definition of reinventing the wheel.
Naturally, Bic is hoping to garner some reviewer love online for being one of the first to make this leap into unisex razors. By selling through Amazon and opening itself up to its audience of fervent reviewers on Amazon Vine, it could gain positive advocacy and word of mouth. E-commerce may not wind up being the end goal after all, and a move into the multiples could well be on the cards if Bic goes down well online.
This online trial is currently Stateside only, but it could be a matter of time before we see it become available through Amazon.co.uk too. And if Bic chooses to launch the range in the UK, there are opportunities on this side of the pond that aren't currently available in the US.
In 2017, Bic launched its own 'Bic Shave Club', competing directly with the D2C brands, which continues to be very competitively priced. Currently, it only sells razors targeted at men, so this could be a good way for Bic to increase the number of potential shoppers it can target with this subscription model. However, as the subscription market is not as advanced in the UK as it is in the US, a partnership with Amazon is likely to offer a greater audience to target in the UK.
There is also still potential for brands to succeed through bricks and mortar, and the subscription trailblazers are now looking to expand their reach in the UK. For example, Harry's launched into 300 Boots stores earlier this year. For Bic, the burgeoning retail partnership between Amazon and Morrisons could also present its new brand with a smoother entry into UK grocery stores.
Direct to consumer is rising in popularity across all sectors, not just grooming, and for brands without their own fulfilment networks in place, Amazon is a natural bedfellow. Bic's trial may be launching in the US, but there's no reason why it couldn't succeed here – and there are more opportunities if Bic knows where to look.