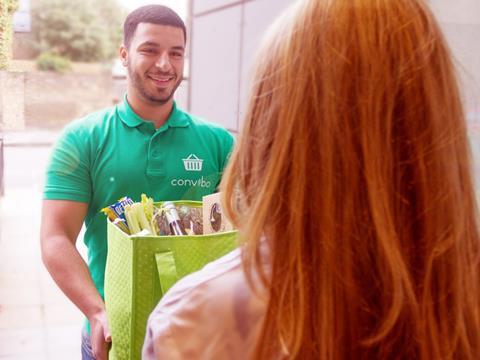 Startup online grocery company Convibo will begin delivering Tesco products to London customers within the space of an hour next week.

The online business, which already offers fast-track deliveries from M&S, Waitrose and Whole Foods for a flat £4.99 delivery fee, is now adding Tesco to its repertoire.

Following meetings, Tesco has agreed to share its product data with Convibo to enable the service, which is experiencing a monthly growth rate of 40%.

The service enables customers in 16 London postcode areas to book home delivery of groceries in hourly slots, the earliest of which is within 60 minutes of ordering. Convibo charges a mark-up of 10% to 15% on the products to cover costs, but plans to make the Tesco Everyday Value range the same price as in stores.

The startup company launched last March and has 1,00o monthly orders. Owner Takis Malavetas had intended to focus only on premium retailers but decided to include Tesco following customer feedback.

"We had many customers requesting Tesco, so we definitely knew we had customers in that area who would like it," he said. "It's a bit different because we were only doing high-end stores, but the thing is we see that in a few years' time - let's say four to five years - the main way people shop will be same-day delivery, so we couldn't exclude the biggest player in the market."

Malavetas said his service was fundamentally different to more mainstream express delivery options, such as Tesco's same-day click & collect service and Ocado's same-day grocery delivery slots. Three quarters of his customers would wait no longer than three hours for a delivery, he stressed. "After more than three hours, the service loses its proposition," he said.