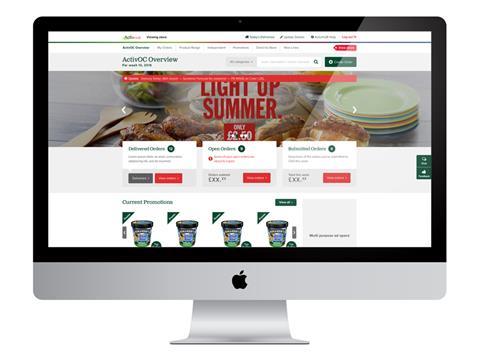 Costcutter has upgraded its online ordering platform to improve its product catalogue and allow retailers to monitor orders as part of a "wave of upcoming tech developments".

As part of the platform upgrade retailers can now review current and past orders, bookmark regularly bought products and access a wider range of product information.

Initially launched to a handful of retailers, the new look ActivOC platform was rolled out to over half of retailers earlier this month.

The symbol group has redesigned the platform to make searching products simpler by ranking results, helping retailers decide what the best options are.

Where a product is unavailable, the platform generates substitutions and provides advice on how avoid missed sales and plug any distribution gaps.

The system has also been rebranded to reflect the same look across stores, online and across mobile and tablet devices.

"The redesigned ActivOC system is the latest in a wave of upcoming tech developments," said Costcutter IT director David Morris.

"The new system makes retailers' lives easier, providing an improved product catalogue, the ability to review current and previous orders and bookmark features they use more frequently. It can also help reclaim product sales as the system alerts retailers to alternative options if products are out of stock.

"To deliver further growth within CSG tech, the portal will soon be available via a mobile app, which will assist the many retailers who work on the go and don't always have regular access to a desktop or laptop."

A Costcutter spokeswoman told The Grocer an update on the mobile app would be provided in the next few weeks.

ActivOC was first established four years ago and is designed to complement Costcutter's other web services.

Members also have access to a secure online portal called ActivHub which has access to PoS tools, invoicing, documents, video guides, news and blogs. This was developed in house by Cosctutter Supermarkets Group as part of its ActivTechnology suite.

Last November, Costcutter also rolled out a new ContentHUB system, letting retailers personalise their three-weekly PoS kits by adding their own offers and competitions to drive up footfall.