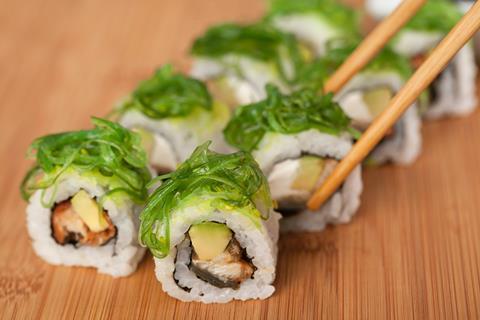 Fresh food's share of online grocery sales still lags store sales by nearly 10 ppts, according to new data shared with The Grocer by NielsenIQ.
Valuing total online grocery sales at nearly £28bn, NielsenIQ's new Ecommerce Benchmark found fresh accounted for 34.9% of sales compared with 43% in-store.
But while the figures suggest a residual reluctance among shoppers to buy fresh produce online despite huge growth in online's share of total grocery sales since the start of the pandemic – a tipping point has long since passed, said NielsenIQ head of retailer and business insight Mike Watkins, with consumers getting over concerns about buying the category online.
"Fresh is now a third of the basket," said Watkins. "Historically shoppers had psychological barriers to buying fresh online, but it's clear the British shopper is now more confident."
Fresh food online has grown by 44% to £9.7bn in the year ending mid-September – ahead of total online growth of 40% – according to the benchmark drawn from supermarket EPoS sales data and shopper panels.
Fresh ready meals, prepared salads and fish saw the biggest year-on-year growth in sales within fresh, each growing by 60% or more.
But it was impulse sales that grew the fastest at 45%, with sports and energy drinks (65%) and flavoured carbonates (61%) the biggest beneficiaries.
In BWS, which matched fresh foods sales growth at 44%, the biggest growers were stout (90%) and champagne (83%).
At a sub-category level the biggest growth online came from rotisserie, which grew 282% year on year. Sushi, speciality wines and wine miniatures also enjoyed triple-digit growth.
Less surprising was the continued outperformance of household, petfood, beauty and frozen online.
While losing share amid the growth of other categories, household and petfood together make up 13.3% of total online value sales, compared with 7.8% of in-store sales; health, beauty, toiletries and baby make up 11.5% versus 5%; and frozen 6.2% versus 5.3%.
Despite the differences the data's clearest signal was that people are buying much the same groceries regardless of channel, added Watkins.
"We have shifted our spend from store to online and we're buying the same stuff," he said, sparking "a lasting transfer of sales"
However, many consumers are still cautious about buying fresh produce online, research by Oliver Wyman idicates.
"The main reason stopping consumers from buying groceries online is the lack of trust in the quality of the products they get from the online grocers," said Alister French, retail partner at Oliver Wyman.
An April Oliver Wyman survey of 1,500 Brits found 82% of those not shopping online say they prefer to test and see products before buying them, with 62% explicitly stating they fear they will not be given the best quality products and "this comes far before cost" French said.
The sales data in NielsenIQ's Ecommerce Benchmark is drawn from the EPoS records of retailers including Asda, Boots, Co-op, Iceland, Morrisons, Ocado, Sainsbury's, Superdrug, Tesco, Waitrose and Wilko. The benchmark has been enabled by NielsenIQ's recent acquisitions of Data Impact and Rakuten Intelligence, giving the company a "harmonised, granular, and consistent view across channels".
"We know 70% of grocery shoppers are now omnichannel, which is why the recent acquisitions will build and extend this fmcg e-commerce benchmark and give the industry a deeper understanding of the digital shopper journey," Watkins said