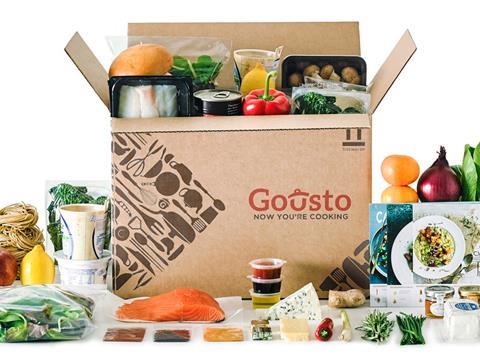 Gousto has made its first venture into retail in a 10-store trial with the Co-op.

From now until December, customers will be able to collect Gousto boxes at 10 Brighton Co-op branches at a 20% cheaper rate than its home delivery option.

This will take a box of two meals for two people to a price of £21.99, as opposed to £27.49 - equating to less than £5.50 per meal.

Similarly to the standard service, the box will be ready three days after an order is placed.

The trial begins with friends and family in the Brighton area and will be extended to Gousto customers next week, followed by Co-op members in July.

David Kirby, head of strategy at the Co-op, said the trial could attract a wider customer base for both brands. "Recipe boxes are typically priced for middle to upper incomes so we're really keen to see how people respond to the lower price," he said.

"We've also done an enormous amount of work in reinvigorating the Co-op brand and one of the things we've had feedback on is people saying 'We didn't realise you are as good as you are'. So attracting a different customer base is important for us, as is driving footfall."

Kirby said the increasing popularity of the recipe box market - Gousto has reported 200% annual growth - had piqued the Co-op's interest. Talks over a potential partnership began last year and in January Gousto surveyed customers on using the Co-op as a collection point.

Feedback had been "broadly positive", Kirby said, and customers welcomed the option of picking up their box rather than waiting in for delivery.
Gousto founder Timo Boldt said home delivery would remain the focus of its business, but that a retail partnership could help it reach its goal of 1% of the grocery market. "Retail could be one of the many channels we use to get the the customer," he told The Grocer. "But ultimately, the way the world is moving, more will go online. If you can get an offline channel as well, that's fantasic. It's all about putting the customer first."

In March, rival recipe box service HelloFresh launched its kits into Sainsbury's at a reduced price of £10 for two meals.