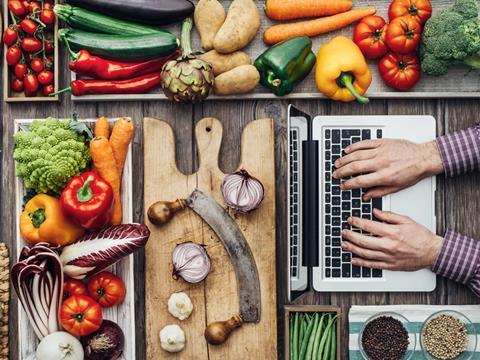 The latest Which? customer satisfaction survey for supermarket offline and online performance should serve to focus minds on priorities as we head towards spring.
While the poll is only a snapshot, it does represent the views of 12,000 UK shoppers and should not be taken lightly.
Regarding the online criteria, the questions prompt respondents on range, product and the delivery experience and not so much on the user experience of online ordering via app or website and the friction points that might arise.
However, the survey does help to illustrate consumer pain points that technology and a smart approach to data collation and handling can help alleviate.
Here are the online rankings from Which?, in case you missed them:
Ocado
Iceland
Waitrose
Tesco
Morrisons
Sainsbury's
Asda
It's no surprise that the only pure-play operator in the list, Ocado, is top. It was awarded five-star ratings by respondents for delivery slot availability, range of products and drivers' service. However, Iceland's own online offer was ranked a high second (79%).
The gripes that saw supermarkets marked down revolve a great deal around substitution of items – 55% of Asda customers had received a replacement with their last order, with one example seeing red wine vinegar being replaced with a bottle of red wine (which, depending on the day I've had, would be very welcome!).
This substitution could be more easily accepted if the consumer was more empowered and involved in the decision. Real-time data monitoring of online inventory means stock levels could be illustrated, as well as the percentage chance a consumer faces a substitute.
On a bigger scale, monitoring of search data can indicate macro regional trends and help with logistics and stocking at distribution centres. If you know that 'baby veg' is taking off in, for example, the north east, then stocks and resources could be allocated.
Helpful research also came from the US recently, where Bain & Co and Google have polled more than 8,000 online shoppers about their online grocery shopping habits.
There is some anxiety in the US around pricing and whether the cost of a free delivery is being 'baked in' to the online price, making the cost of an item higher than its in-store price. Again the answer must be greater transparency. Your app or website needs to provide useful information the customer wants – be that store opening hours, location or the real costs of home delivery laid out in a simple way. Then the customer can make an informed choice.
The bottom line is it's essential to provide a consummate customer experience across offline and online. The competition no longer comes from just from your established rival retailers. There is a generation growing up that is used to ordering tasty food with one frictionless click from platforms like Just Eat, Deliveroo and Uber Eats.
Right now these disruptors are battling for market share among themselves and the dining out category is feeling the pinch, but they (and the growing drive-thru channel) will surely start to impact on grocery shopping.
If a shopper has a poor experience the first time they try your service, they are unlikely to return. It's key for a retailer to surprise and delight from the get-go, says Bain & Co research, because 75% of online grocery shoppers say they stick with the first retailer with which they shopped.
Loyalty comes at a premium – premium service that is – and supermarkets and grocers have the experience and resources to deliver if they focus on what customers most value.