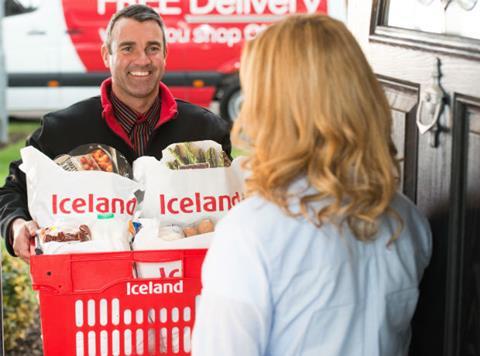 Iceland has expanded its capacity to deliver online groceries in the early morning and evening.

The discounter can now deliver to more customers as early as 6am or as late as 9pm, depending on location.
The news was announced in an email to customers yesterday saying: 'Early morning and evening delivery times added!'

The discounter also tweeted the news, saying 'over 4,000 new slots' are available across the country.
"We regularly review our online and home delivery slot capacity, and speak to customers to understand what are the best delivery times to suit their busy schedules," said Matthew Lowe, Iceland's head of online experience.
"During the recent hot spell, we've seen demand in the early morning and evening times increase, as our customers make the most of the great weather with their families. These 4,000 additional slots make sure that all of our customers can still enjoy the sun together but also get their Iceland shopping delivered."