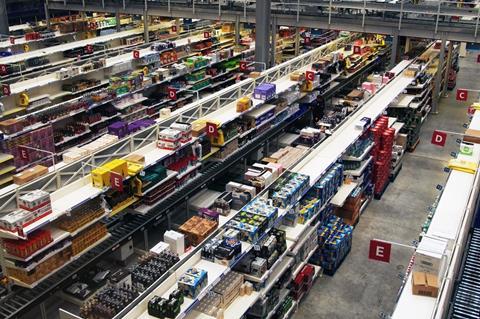 Yes, it was a huge roll of the dice – but I really did believe Ocado could make a huge success of its M&S venture.
Putting aside the £750m lump sum and just talking market share, my view was down to the loyalty earned from the ease of its shopping interface, the perception of the fulfilment centre model as fresh, and excellent customer service, right down to the drivers. Plus, in the way many consumers don't switch utilities suppliers, why would they switch here? Ocado had it all in its control, but it appears to be doing everything it can to mess this up.
Ocado needs to win in two essential areas to set its platform for success. The first is to hang onto shoppers who might be tempted away to Waitrose.com; the second is to gain new shoppers to spring forward into growth.
On the first point, Waitrose seemed in the weaker position. I love Waitrose, but I have feared for it of late. It once thought its shoppers were out of reach for Aldi and Lidl, but the brilliance of the discounters to turn stigma into a badge of pride now rings around the posh school drop-off zone. It's also losing its position as 'innovative new supplier launching pad' to Amazon. And now here it is, contending with a cliff-edge for online sales to M&S.
So Ocado shouldn't have had much to fear. But wait: Ocado somehow allowed Waitrose to run down stocks of its favourite lines over a two-month period. Ocado shoppers noticed out-of-stock Waitrose lines long before the M&S equivalents were available, and hurried off to set up their Waitrose.com accounts. Ocado has pushed the buttons in the wrong order and, in doing so, has pushed shoppers away.
Ocado admitted sending out M&S lines as substitutions in error a month ago, and now as I write this I can almost hear the chuckles of schadenfreude in Waitrose boardrooms: 'Ocado cancels orders on first M&S delivery day'. Wow, a kick in the teeth for consumers who have stayed loyal to Ocado through the transition period.
On the second battleground, the issue of new customers, Ocado has been unable to supply them. With Covid taking shoppers online and M&S fans desperate to sign up to Ocado for Percy Pigs and more, Ocado cannot sign them up – diverting them into a one million-strong waiting list.
You only get one chance to make a brilliant first impression, right? Ocado has not hit the ground running; instead they are running with the brakes on. I accept Covid was a surprise, but it can't blame the fire in its Andover CFC again – it was a year-and-a-half ago and just before the announcement of this M&S deal.
The M&S-Ocado alliance has lost the dream start as well as the crucial 'back to school' business. So they now have to turn three steps backward into four steps forward. They plan to push their recovery via increased product development and recruiting shoppers via advertising. I see costs, not profit.