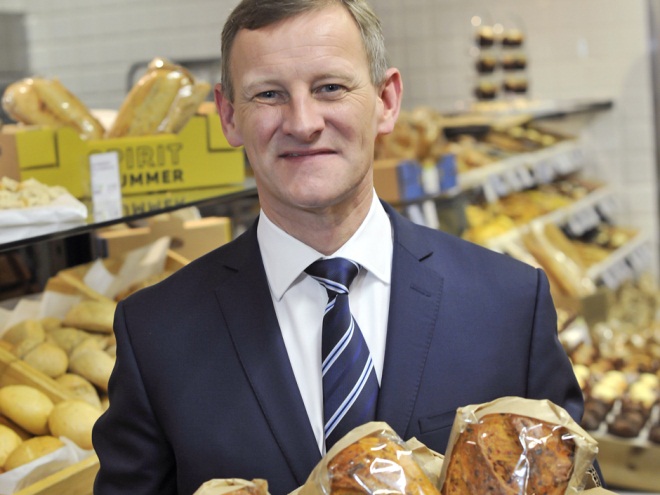 M&S has quashed rumours of an imminent deal with Ocado by announcing its online grocery trial will go ahead without a partner.
Despite persistent rumours of third-party involvement, CEO Steve Rowe said the autumn trial would be a "low-cost" store picking service conducted in-house.

Rowe played down the "very very very small" trial at the unveiling of its annual results today, which revealed a 64% fall in profits to £176.4m due to restructuring costs.

The model and geographical area of the so-called "soft trial" were yet to be decided, Rowe said.

But he gave a strong hint that M&S could operate a same-day service to cater for customers wanting a "meal for tonight" solution.

Rowe said M&S had avoided online grocery so far because it had tended to focus on big baskets. "When we looked at the traditional methods of online shopping, it tended to be for bigger baskets and a lot of commodity items that we don't sell," he said.

"There is still a demand for bigger baskets but we've seen basket sizes come down. The overall trend in the market is for more frequent, smaller basket shopping and one of the things we specialise in is meals for tonight."

But he stressed that the purpose of the trial was to test customer response, and didn't rule out pursuing a different model in future.

"It's very much a trial and it might not be the model we do at the end of the day," Rowe said. "Depending on the outcome we will decide the way we want to go in terms of picking, speed of delivery and method of delivery."

Rowe also reiterated his assertion that avoiding online grocery had "cost us nothing" so far.

Speculation over the M&S online grocery service first surfaced last month, when Rowe told an internal meeting that the online market could no longer be ignored.