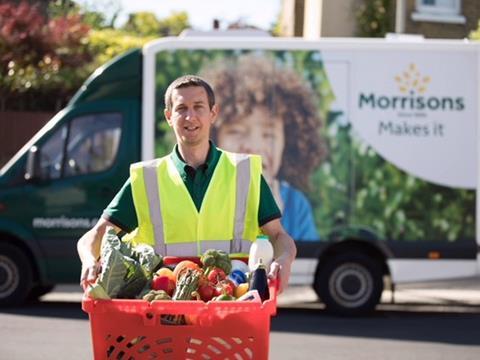 Ocado opened its biggest fulfilment centre yet this week, with the 563,000 sq ft Erith facility near Dartford, Kent enabling Morrisons to expand its delivery service in the south east.
Ocado's fourth customer fulfilment centre dwarfs its 240,000 sq ft CFC in Andover, which opened in December 2016, while sharing the same cutting-edge automation, with robots used to collect orders in crates.
Ocado describes Erith as 'the largest automated warehouse for online grocery in the world'. At full capacity it will fulfil over 200,000 orders a week, Ocado claims.
Morrisons, which signed a deal in 2016 to take 30% of the CFC's capacity, began taking orders for two million new addresses in South London, Surrey and Kent on Tuesday. An official announcement on the opening of the facility is due to be included in Ocado's half-year results on 10 July. The rest of the capacity will be reserved for orders from Ocado.
Morrisons originally agreed a £216m deal for Ocado to run its online grocery operations in May 2013. The deal saw Morrisons take online orders under its own branding and using Morrisons-branded trucks, but with Ocado providing the e-commerce platform, warehouse systems and logistics fulfilment.
The opening of the Erith site means the joint service can now reach 70% of UK households, according to Morrisons.
Bookings in the new areas are free until the end of September, after which they will start from £1.
"Our aim is to provide affordable food for more and more people so we are delighted to expand our delivery service to more homes in the south east of England," said Morrisons online and digital director Matt Kelleher.
Morrisons also struck a deal in 2016 to supply Amazon with own label products.