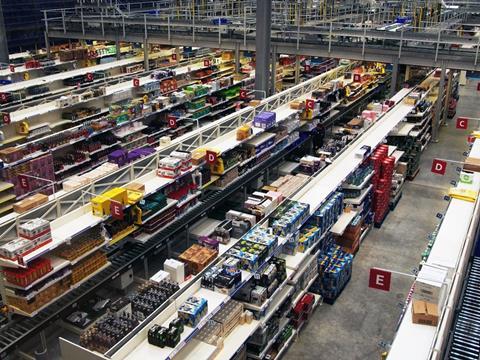 Ocado is to use its Erith warehouse to fill in for its burned Andover facility but putting the necessary measures in place could take a couple of weeks.

The online supermarket is currently using its other customer fulfilment centres to provide a limited service in Andover's territory. The website suggests a delivery time of two days from ordering. The retailer can usually provide same-day delivery of orders placed before 11.30am.

Ocado plans to use Erith, where there is most spare capacity, to help restore a normal service. The plan will see orders picked at Erith and sent by lorry to an Andover "spoke", the name the company gives to its sites from which vans deliver goods on to customers' homes.

But it "might be a couple of weeks" before the new process can be put in place, The Grocer understands. It will require getting a new spoke "up and running".

The 240,000 sq ft Andover facility was destroyed by a two-day fire which started last Tuesday on the grid platform used by robots to move around. The site was used to pick around 30,000 orders a week. An existing Andover spoke shared its location with the CFC.

"You can't take 30,000 orders and just do those overnight from Erith," said a source. "You need the drivers in the right places, you need the vans in the right places.
"All the van drivers that were delivering directly from the Andover CFC are still in Hampshire. We can't send them to London because that's miles away. That's why getting an Andover spoke up and running, hopefully quickly, will be very helpful in terms of getting people the kind of choice and slots that they're accustomed to."

Nearby businesses and homes up to a mile from the site were evacuated on Wednesday as firefighters battled the blaze amid fears it could cause an explosion or toxic gas leak.

Organic food delivery firm Abel & Cole was unable to despatch weekly box subscriptions as a result of an evacuation at its Andover facility, less than a mile from the Ocado CFC.

"We were evacuated from our Andover site but our team worked hard and we were quickly back to business as usual," said Abel & Cole MD Hannah Shipton.

The business confirmed "some deliveries were affected".

The Times reported at the weekend that firefighters had to dodge still-moving robots while trying to get to the one they believed had started the fire.

"They are battery-powered and were still moving about when we entered the warehouse," an unnamed firefighter told the newspaper. "We were trying to put out the flames at the same time as navigating the robots."

Ocado said the robots were battery-powered but the power would have been cut by a safety system as soon as the fire alarm was activated.