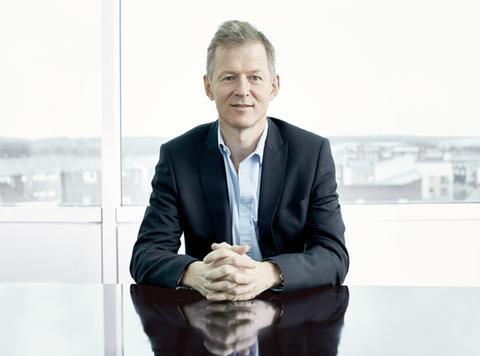 Ocado is honing in on rapid delivery as an opportunity for growth, the company's CFO Duncan Tatton‐Brown has said.

As Ocado released its half-year results this morning, Tatton-Brown told The Grocer the online supermarket was moving closer to launching an express service, though the date was commercially sensitive.

Currently Ocado can deliver by 4pm on the same day for orders placed before 11.30am, while Amazon Prime Now can deliver in as little as one hour.

Ocado first hinted that a rapid service was on the way last year, when James Matthews, MD of general merchandise relationships, said the company was considering third party delivery companies.

On how soon we could expect such a rapid service to arrive, Tatton-Brown said today: "Sooner now than you would have done in the past", adding: "I can't give you a specific date and I can't say too much more because it's commercially sensitive."

Ocado reported a first-half pre-tax loss of £9m, with CEO Tim Steiner pointing to "a transformational period" in which the supermarket has signed a number of international partnerships, including with France's Groupe Casino and US giant Kroger.
The company has also opened its biggest fulfilment centre yet, the 563,000 sq ft Erith facility near Dartford, Kent, enabling Morrisons to expand its delivery service in the south east.

According to Tatton-Brown, the site is currently running at around one-fortieth of its ultimate capacity, which is to fulfil over 200,000 orders a week.

He said rapid delivery was the "icing on the cake" of opportunities that lay ahead.

"There's massive opportunity for Erith to grow our existing business, to make it more efficient, to support Morrisons," he said. "This is just the icing on the cake, this is a further opportunity on top. There's a lot of opportunity ahead for us."
He also said robot pickers, capable of lifting and moving products into crates, would be rolled out at the new facility, in addition to robots that move the packed crates.

"Robotic picking will take [efficiency] on to another level. We haven't yet committed to our investors a date by which we do that, and we haven't committed how much we'd save, how much more efficient we'd be, but we're working on it and it's obvious it would make us more efficient.

"I can't give you a commitment today for a date when it's going to get rolled out, but rest assured it is and will be more efficient and it's coming relatively soon."