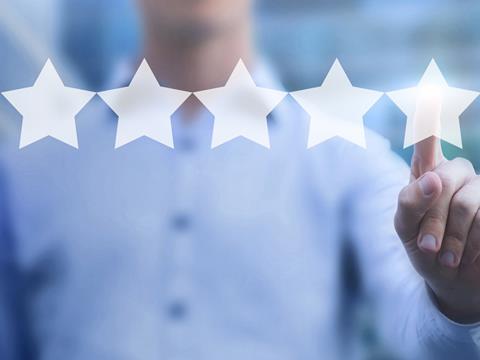 Not only did this summer's temperatures set Met Office records soaring – resulting in the hottest June and July since 1910 – it also saw the rise of shop prices, catapulting the UK high street into positive territory for the first time in five years.
However, as we pack away our BBQs and start to swap shorts and sandals for coats and scarves, supermarkets now face the challenge of keeping shoppers spending, even when we're not 'popping in' to stock up on burger buns and G&Ts.
That's where getting the online experience right comes in, helping retailers drive sales and stay front of mind.
Often used to replicate one of the most favourable parts of the in-store shopping experience – the knowledge and suggestions of staff – product recommendations have changed the retail game.
In fact, they're so incremental that our latest Ecommerce Quarterly Report revealed product recommendations lead to a 70% increase in purchase rates – both in that initial session and in return sessions – even during minimal customer engagement. When the recommendations really hit the mark, they drove shoppers to purchase significantly more items, resulting in a 33% higher average order value.
While the results speak for themselves, the question is how do you define the 'right' recommendations?
The 'right' recommendations are products that catch customers' eyes enough that they go on to engage with the product further – either by clicking on them, adding them to their carts, or buying them in that session. These can easily be determined by analysing any behavioural or contextual data you may already have stored on a customer, from previous purchase history, to location or even their loyalty card habits. By combining real-time information with priority sets and rules, the best recommendations for each visitor can be determined and offered.
Let's take a simple example to illustrate the point. As the weather cools you may be tempted to promote seasonal heavy dishes such as meat pies, hearty beef stews and warm drinks. For many shoppers this will be exactly what they are seeking, but it will be largely a miss for vegetarian clients who don't eat meat. Rather than focus recommendations on seasonality alone, grocers can now take client preferences inferred from past shopping experiences into account. That customer who never buys meat - with advanced AI recommendations you can now serve them up offers that will meet their individual desires.
When product recommendations resonate with the customer enough from them to interact with them, they don't just drive purchases, but act as an important building block for improving the customer experience and cultivating loyalty.
As seasons change and we begin to spend more time indoors, consumers will inevitably turn to their phones, tablets and laptops to shop. When done right, product recommendations go far beyond simple algorithms such as 'also viewed' and take the individual's full context into account truly enhancing the shopping experience.
The key is to build recommendations as part of a wider, holistic personalisation strategy, treating each customer as an individual. As the adoption of artificial intelligence continues to evolve, it's easier than ever for marketers to leverage technology across even the most diverse customer base.
Shikhin Agarwal is VP, Product at Monetate