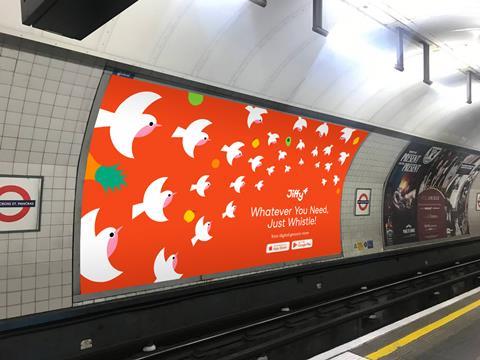 Rapid grocer Jiffy has launched 'Jiffy Q-Commerce as a Service', enabling brands and retailers to offer sub-15 minute delivery of their products, via their own DTC site, but using Jiffy's ordering system and fulfilment network.
The first partner for the offering is Brewdog, which is working with Jiffy to launch an ultra-fast beer delivery service.
BrewDog Express, which offers customers a selection of "fresh, cold" 12-packs delivered in less than a quarter of an hour, is being trialled in the Islington and Teddington areas of London. Further areas have already been identified to expand the service in the coming months.
"In Jiffy, we strongly believe that the q-commerce model will be adopted by different e-commerce players currently operating with traditional delivery," said Igor Demishev, co-founder of Jiffy. "Combined with the DTC trend, q-commerce creates great opportunities for well-known brands to raise the bar of their relationship with customers."
"But fulfilling such high expectations requires building surgically accurate processes powered with bulletproof IT solutions, which we are glad to share with our partners," he added.
As opposed to the beers simply being available on Jiffy's app listing, the service is accessed through a BrewDog online customer's BrewDog.com account. A basket is created and payment taken via the BrewDog site, with fulfilment and delivery handled by Jiffy.
"We've seen a huge increase in our DTC business over the past 18 months," said James Watt, co-founder of BrewDog. "Developing a local delivery service where we can slice shipping times or eliminate supermarket trips means we can enhance our offering to loyal and new BrewDog consumers, giving them almost-instant access to super fresh and cold craft beer."
The 'powered by Jiffy' service follows a major brand refresh for Jiffy, coming only 10 months since it launched in London in March last year.
The brand's new logo is "the humble robin" chosen as it is "known for its friendly and caring demeanour", the company explained.
"Drawing inspiration from the bird's innate navigation skills and unique ability to provide for its nest in a Jiffy, they capture and personify Jiffy's caring values," the company said.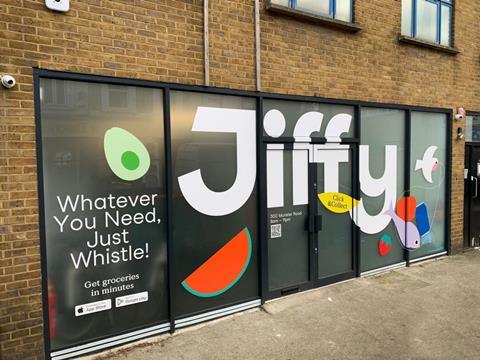 The new branding – which will be supported with an out-of-home advertising campaign including a 'station domination' billboard takeover at King's Cross next week – comes after Jiffy found consumer expectations of rapid grocery had "drastically changed".
"During the emergence of the category, speed was the most obvious benefit, which was reflected in Jiffy's original symbol of a whirlwind," the company said. "Drawing on customer feedback, Jiffy found that consumers now appreciate the more caring features of its service over just speed."
Jiffy said it was expanding its private-label range and updating its app to enable tips to be given to riders and a 'stories' feature, which will keep customers up to date with new brands available on the platform and allow them to get to know their local riders and pickers.
"Shifting perceptions of rapid grocery delivery services has taught us that speed is not the only priority," said Jiffy co-founder Vladimir Kholiaznikov. "We take care of our customers by delivering a high-quality, fresh and extensive range to local communities in London. Our new branding reflects what we do and the humble robin personifies it perfectly."