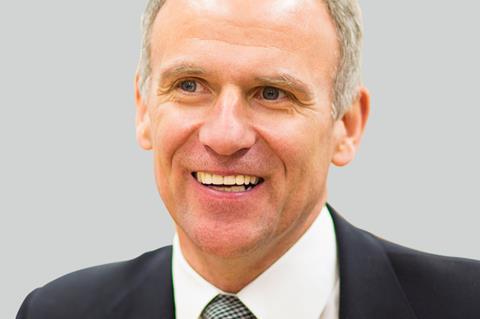 Tesco has called for the government to launch an 'urgent investigation' into the need for an online sales tax.

The supermarket giant, whose boss Dave Lewis has been spearheading calls for the so-called 'Amazon Tax', wrote to the Treasury committee inquiry demanding a 2% online sales tax to help pay for a massive cut in business rates for bricks-and-mortar retailers.

Its response to the committee's inquiry on business rates, published yesterday, called for the money raised from the new tax to fund a 20% reduction for retailers, which it claims would benefit hundreds of thousands of businesses across the UK.

'The business rates regime needs to be modernised to address these issues and keep up with the changing nature of the economy,' said Tesco's response to the inquiry. 'This is not a case of protecting "traditional" sectors, but ensuring UK tax policy is modern, balanced and progressive.'

It said Tesco was taking the position despite being one of the UK's biggest online retailers.
'Tesco is one of the largest online retailers in the UK and so has a stake in ensuring the competitiveness of this growing shopping method,' it said. 'However, we recognise that the tax system has not kept pace with the growth in online retail. Shopping habits are changing and online sales have risen from 3% to 18% of UK retail sales since 2007.

'The tax system has not adapted. Bricks-and-mortar retailers have seen a doubling of their rates liabilities since 2001 - even though their market share has fallen significantly over the same period. This trajectory is not sustainable for the future.'

It described Tesco's hopes for an online sales tax that was 'progressive, effective and efficient', adding: 'There is overwhelming evidence that the business rates system is not equitable and is damaging.

'We believe action must be taken to avoid prolonging an anachronistic tax that has not materially changed since 1988 and is damaging communities across the UK. We have set out a proposal that delivers a fundamental and cost-neutral reform to drive growth, investment and competitiveness in the UK's retail sector.'

Lewis, who has long raged about the unfairness of rates, which cost Tesco around £700m a year, launched his campaign for an online sales tax last October, despite the BRC being strongly opposed to the move.

That month he wrote to The Grocer saying the status quo was 'not an option'.

In March, the Tesco boss continued his crusade, telling the British Chambers of Commerce that hundreds of thousands of jobs would be lost unless the government fixed the "broken" food retail system.