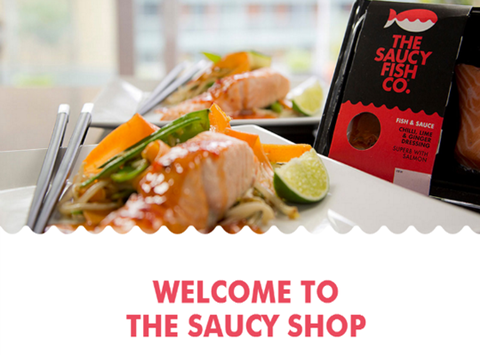 The Saucy Fish Co is now selling its range of ready-to-cook fish and seafood direct to shoppers' doorsteps.
The brand today (26 November) launched the Saucy Shop - an online store selling a range of 19 products across its Fish & Sauce, Foil Bake Bag, Perfect Portion, Fish Cakes and Ready to Eat lines.
The Saucy Fish Co sales and marketing director Amanda Webb said: "The decision to move into e-commerce is largely in response to the many calls and emails we receive from our loyal customers who can't find us in store or want to explore our range further.
"Our Saucy Shop will make buying our fish even easier and make it more accessible to customers who can't find us locally."
The Saucy Fish Co first revealed plans to go online in October after a shock delisting by Tesco, where the brand first made its debut in 2010.
"We've been considering this move for some time and are excited to see how this will transform our business," said Webb.
The brand currently has listings in Sainsbury's, The Co-operative Group, Waitrose, Budgens, Booths & Ocado in the UK, and has recently expanded internationally with a significant listing across the Delhaize estate in Belgium.