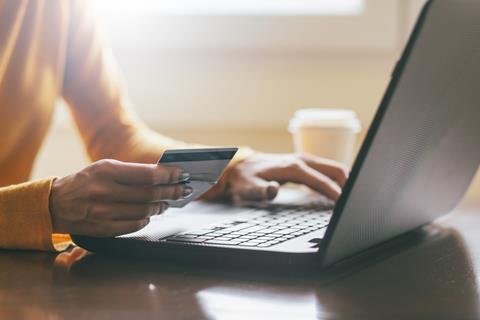 A third of Brits did their grocery shopping online towards the end of April as more delivery slots became available.

In the final two weeks of April, 33% of consumers ordered groceries for home delivery, according to a survey of 1,069 UK adults by Harris Interactive.

That was up from 24% in the final two weeks of March, when the coronavirus pandemic hit home and online services were overwhelmed by demand.

The same survey also showed a marginal decrease in the number of people visiting stores over the past month. In the final two weeks of March, 75% of Brits said they had gone to a supermarket - a figure that fell to 72% in the final two weeks of April.

The shift in shopping habits comes as retailers have made efforts to open up more online slots to cope with demand.

Earlier this week, Iceland revealed it had restored delivery services to near pre-coronavirus levels by bringing more of its 120 Food Warehouse stores online, which increased its home delivery capacity by 250%.

And last week Tesco became the first UK retailer to fulfil one million online grocery orders in a week, having doubled its number of slots since the coronavirus crisis began.