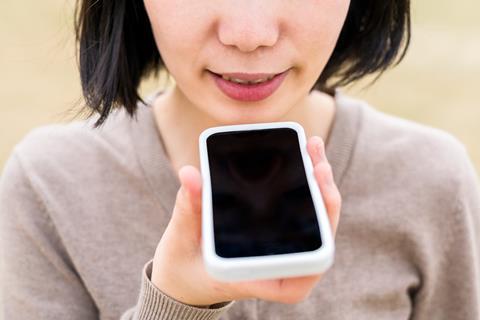 Voice commerce. The latest trend we can't seem to escape. Experts are predicting it will seriously change how we shop, with recent research showing voice shopping in the UK will be worth £3.5bn by 2020. But I simply can't see this happening, or certainly not at this pace.
Cast your mind back to 20 years ago, when similar predictions were made about online shopping. Has it transformed the way we shop in the grocery category? In the grand scheme of things, no, it hasn't.
Yes, we have all become 'on-the-go' shoppers due to online. But the reality is only 7% of purchases are made online, with the rest still made in grocery stores. It seems the doomsday predictions made about the death of stores at the time haven't really materialised.
For voice technology to really take off, there are several frictions associated with it that need to be removed from the shopping journey.
Firstly, we can all agree building a new basket from scratch is a time-consuming job and attempting to do this by voice would be almost impossible. Not only will the 'shop by category' functionality no longer be visible (essentially, you're having to speak to thin air), but if you ask your 'VoiceBot' to add cheese to your shopping list, chances are it will choose the brand for you.
To believe the growth figures predicted, we also need to believe shoppers would go onto Amazon (for example), build an entirely new shopping list and create a system of re-ordering what they needed via VoiceBot. With more shoppers prioritising convenience, this feels like a complete habit change, which we all know is hard to initiate.
I also wonder just how fair pricing will become for shoppers. For a nation that loves a bargain (myself included), one of the biggest limitations will be the inability to respond to good deals. Currently, when you browse online, you're still playing an active role in the shopper journey; you replenish stock you're running low on, bulk buy on price promotions and choose not to buy if nothing piques your interest. If your voice assistant is doing the 'choosing' on your behalf, it may well select items at a higher price point than the ones you need.
Another costly barrier will be delivery. Although Amazon Prime is a hugely successful scheme, which has driven significant loyalty while also allowing the trial of new services such as Amazon Fresh, it is expensive for the average shopper. This doesn't represent good value for money. It's clearly easier to stick with the cheaper online grocery delivery offerings.
And finally, there are huge promises being made about AI truly predicting purchases that customers will be satisfied with. Of course, if a platform recommends an alternative to a trusted brand on the shoppers' behalf, and the consumer is happier with this, the platform will make the switch. However, it will take several years for most technologies to cope and respond in a way that is commensurate with human behaviour. And despite the successes, many of these systems still result in recommendations that are self-fulfilling, rather than truly predictive.
With 2020 just around the corner, I look forward to seeing just how integral the role of voice commerce will become for brands, retailers and, most importantly, shoppers.