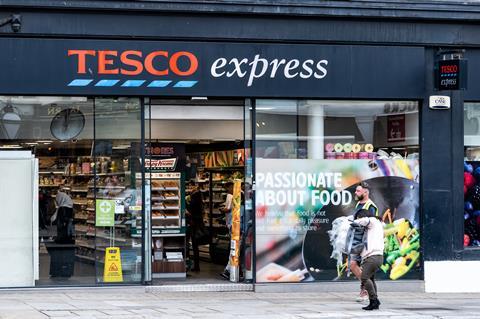 In the age of the internet, more and more companies are expanding their online presence and digitising processes to better serve their customers. It's now easier than ever to order something online or through an app, pick it up at the nearest location, and even amend or cancel that order.
In doing so, more and more of our personal information is required to take advantage of these new features. While this makes things easier for customers and businesses, it also makes them a target for hackers. And with increased online offerings, that target will only grow bigger.
With the recent hack attempt on Tesco's website and app, which also faced hacks in 2014 and 2016, there is an ongoing question about consumer trust. In a recent survey conducted by Trusted Shops, data security was the most important feature when deciding on a shop to buy from. With data security influencing online performance, what can they do to restore confidence with customers and protect themselves from future attempts to breach their systems?
If it can happen to the largest supermarket chain in the UK, it can happen to anyone. In the event of a hack or system breach, retailers of any size need to consider what they will do in the short and long term so their customers don't abandon them and jump ship to a competitor.
As the old adage goes: "honesty is the best policy". The last thing a consumer wants is to be blindsided by a news report that their personal information may have fallen into some less than trustworthy hands, and offering a coupon apology isn't going to make them feel any better about it.
Right off the bat, when a hack occurs on a system, retailers need to be prompt and proactive with their messaging. If consumers can find out directly from a retailer that an incident has occurred, it gives the impression they are on top of things and already working to rectify the situation. They should be as open and forthcoming as possible with how and why a hack took place, and what, if any, information has been compromised. If the problem has been resolved, let customers know how that happened, and if not, communicate what is being done to rectify the situation.
Taking these steps will help put consumers at ease, while also letting them know "we're aware of what has happened and taking the steps necessary to fix it".
When it comes to restoring consumer trust in the long term, retailers need to invest more in their cybersecurity. The money spent on these safeguards is well worth it, considering online orders are making up larger and larger chunks of retailer revenue.
Keeping that proactive messaging will show customers a retailer can be trusted. Let them know the steps you've taken to bolster your systems so no one is caught off guard by a future hack attempt. Assigning a specific person or department to monitor system security shows dedication to preventing and mitigating system breaches, and lets people know someone has always got their back when it comes to data protection.
At the end of the day, trust is still a huge factor in how people shop. If retailers want to keep that trust, they need to show consumers they can provide the best experience – not only when it comes to offering them the best products, but also when it comes to protecting them as well.