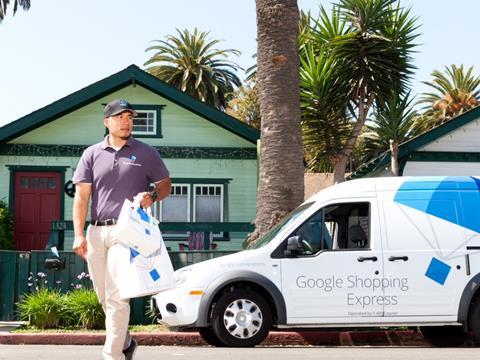 French grocery giant Carrefour has just announced a partnership with Google France that's been a year in the making. As part of his digital transformation initiative, Alexandre Bompard, who's coming up on his one-year anniversary as head of the French retailer, has promised France its first grocery shopping experience through Google interfaces by 2019.
Although the financial nitty-gritty of the deal has not been disclosed, over 1,000 Carrefour employees will receive digital training from the American tech giant as par for the course, and the enterprise will see its 160,000 employees transition to Google products such as Gmail as standard.
The two will also open a joint innovation lab in Paris where engineers from both sides will work on problems with the potential to be solved using AI. Carrefour's head of digital, Marie Cheval, has said the move will help them access new and younger clients. It's worth noting that although other French brands, including Sephora and Monoprix, have been developing "actions" for Google Home and Google Assistant in-house, Carrefour's move represents the first deep partnership of its kind in the territory.
Deal specifics aside, why does Google's move into the grocery sector even matter? Frankly, the need to eat isn't going anywhere anytime soon. As ABC1 consumers focus on mindful activities and clean eating as part of the new norm, the role groceries can play in their quest for wellbeing has never been more obvious. And while those of lower socioeconomic status gain increasingly fluid access to content and tools by way of internet-fueled democratisation, they seek the same premium consumer experiences their more affluent counterparts have been privy to for longer.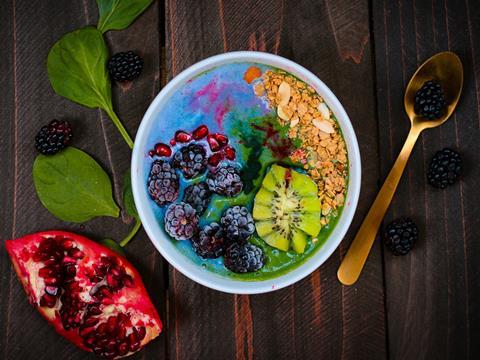 Add to these societal trends the fact that convenience has now trumped price as a consideration metric for choice of products and services, and there's never been a better time to provide convenience experiences to grocery customers. These factors are pushing towards a digitised grocery life, as has been evidenced by recipe-box services such as Gousto and Hello Fresh in recent years. Google's entry into the space is but further proof this rudimentary slice of everyday life is increasingly subject to the same convenience expectations Western consumers exert on other areas of their busy lives (e.g. mobile banking, or taxis at the click of a button).
It's important to differentiate between Google and Amazon's offerings when considering the grocery space, and the latter's recent deal with French retail group Casino Guichard Perrachon sets a nice scene to explore. The fundamental difference is this: whereas retailers partnering with Amazon leverage the tech company's logistical capability, those who deal with Google already have their own. As such, Google's play in the grocery scene is one of digital-enablement partner, not distribution supplier (or even direct competitor, as Amazon is with its Fresh offering).
Google will forge relationships with existing retailers and make use of their pre-existing brand equity and logistical capabilities without the need to develop their own. The Alphabet company's financial model will likely rely on transaction commissions and, of course, access to that all important consumer data, which itcan in turn use to fuel ad serving and other data-insight driven products.
Le Monde reports this to be very likely the case in the Carrefour deal, with the retailer confirming data from every receipt will be shared with the American giant. It's important to note that although margins may be smaller for Google than for Amazon's Fresh model, the relationships it is building positions it as a lasting partner to enterprises navigating huge shifts through digital revolutions.
So what does this mean for the UK market? Firstly, it is worth noting that France is much further behind the online convenience curve than we are here in Britain. Leclerc only launched its home delivery service this year, a feature that has been standard in the UK for many years. Because British supermarkets already have both digital and physical logistics in place to serve their customers, they are less in need of help navigating any such 'digital transformations'.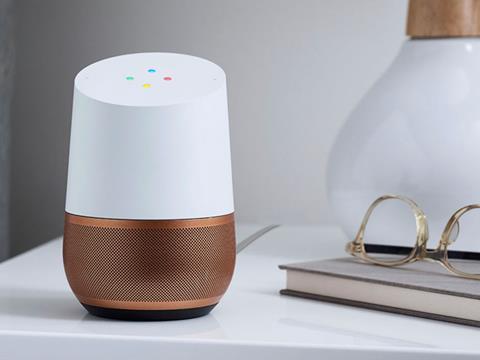 They might, however, look to technology to help us figure out how to lower barriers to purchase, heightening convenience and increasing basket size in turn. As we enter the voice revolution, British grocers will need to figure out how to act in the omnichannel voice environment that's fast becoming the norm in UK households. Google has the world's leading voice intelligence system, Google Assistant, and is therefore a logical choice of platform and even partner. But certainly not the only one.
Grocers are already dealing with the competition of Amazon Fresh and need not rely on third party partners for any distribution aid, so their emphasis should be on cracking convenience. Lest we forget, the second most powerful voice platform is Amazon's Alexa, and as such partnering with Amazon to ensure seamless v-commerce solutions may well be a wise step. Since Amazon has skin in the grocery game, however, it's not yet clear if it will take measures to skew voice search results towards its own products - or how British retailers might prevent this by walling their products off and stem leakage towards the Amazon ecosystem.
If you take away one thing from the Carrefour-Google partnership, make it this: the UK is ahead of France in the digital grocery game and must now focus on smoothing the path to purchase through the power of the next consumer-focused technological revolution: voice.
Gracie Page is creative technologist at Y&R