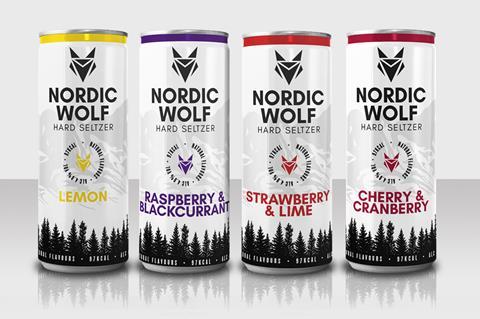 Aldi is launching a cheaper, own-label version of US hard seltzer hit White Claw.
Nordic Wolf, which will Iand on Aldi shelves in mid-July, will retail at £1.29 per can, just under half Tesco's £2.50 price for White Claw.
The Aldi version is set to roll out in four flavours: Lemon, Strawberry & Lime, Cranberry & Cherry and Raspberry & Blackcurrant. Made with sparkling water and a gluten-free alcohol base, Nordic Wolf contains 97 calories per 330ml can.
"It's the drink on everyone's lips at the moment and we couldn't be more thrilled to introduce our very own hard seltzer range to UK drinkers." said Aldi MD of buying Julie Ashfield.
"With the rise of more health-conscious consumers, we wanted to make sure we are catering for this market and Nordic Wolf does just that without compromising on price. Offering a naturally flavoured, lower-calorie alternative, we expect this brand new launch to be a hit, especially as the summer heats up and BBQ season kicks in."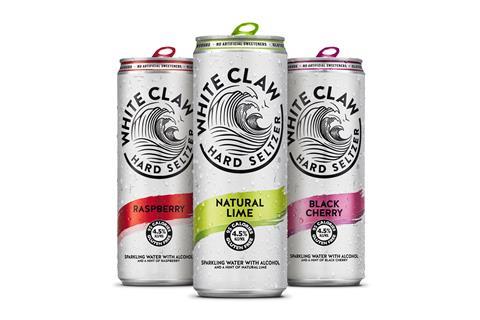 As The Grocer exclusively revealed last month, White Claw made its UK debut on 1 June.
The brand, which sold more than 80 million cases in 2019, launched in three flavours – Raspberry, Natural Lime and Black Cherry – into Tesco, Sainsbury's and Morrisons at the start of the month.
The launch comes as a vast swathe of UK suppliers unveil their own hard seltzers. New launches include BrewDog's 'Clean & Press' brand made with its Rogue Wave vodka, Kopparberg's Hard Seltzer and most recently Smirnoff's Seltzer.