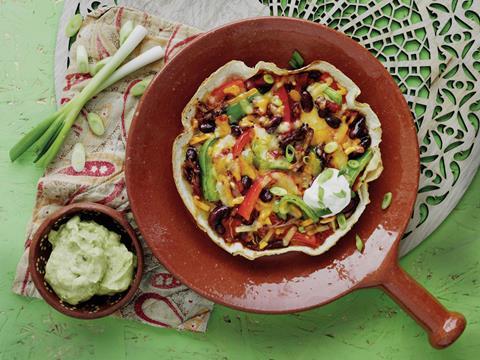 Asda has undertaken a dramatic shake-up of its own label chilled ready meals range, which sees the retailer's controversial Slimzone brand in chillers for the first time.

The Slimzone frozen range was pulled earlier this year following a legal row with Slimming World over Asda linking the own label products to the weight loss organisation without permission.

However, the dispute has since been settled out of court, and Slimzone ready meals are available again - albeit without the Slimming World associations.

Their extension into chilled comes as part of a ready meals shake-up at Asda. It has added almost 30 new own label chilled SKUs this month, having delisted more than 100 since early May [Brand View w/e 5 July 2017].

With an emphasis on world flavours and healthier options, the 28 new chilled lines introduced late last month were mostly main meals and a small selection of accompaniments. Nine new Slimzone options include Roasted Vegetable Arrabbiata, Indian Chicken Sizzler, and Sausage & Bean Cassoulet.
Meanwhile, it has also added new Ready to Cook and Meal for One lines, as well as a variety of country-specific meals including Italian, Mexican, Korean and Asian flavours, such as Asian Chicken Noodle Pad Thai, Italian Butternut Squash Risotto and Mexican Ancho Chilli Chicken Taco.
Asda has also introduced a handful of meals to its Extra Special lineup, including three Indian chicken curries.
Last month's additions follow a previous chilled ready meals roll out in April and May, when Asda bolstered its Extra Special and High in Protein ranges. In total, it has added over 100 chilled meals to its line-up since spring.
The development of the Slimzone offer followed "the success of the range in frozen," Asda said. "All products are low in fat and saturated fat, a source of protein and ­provide at least one of your 5 a day."

The supermarket added it had "made investment in our mid-tier ranges where we know it matters most to customers. This includes seeing a growing focus on our customers wanting to make healthier choices."