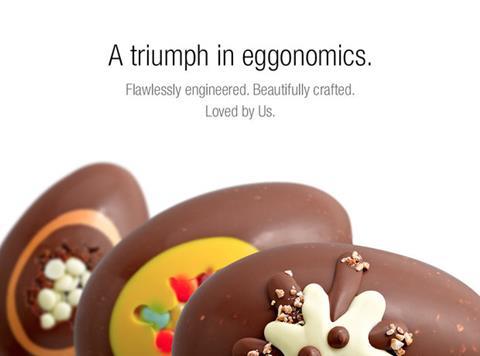 The Co-operative is making the most of Easter with a dedicated new mini website that goes live at lunchtime today to showcase its three Easter eggs.
The website uses humour to describe how to build a beautiful egg and gives insights into the "eggonomics" of The Co-operative Easer Eggs.
The Co-op's three eggs are Loved by us Popping Candy egg, Loved by us Popcorn egg and Loved by us Buttonscotch egg, at £5 each.
Mark Hales, senior manager digital communications at The Co-operative Food, said: "This new mini site has a completely different look and feel to the main Co-operative Food website and will appeal to all our design savvy customers.
There's no shortage of puns on the site such as "Your local Easter Egg-sperts", "some eggs were designed to be eaten" and "these are no eggs-ception".
"We've deliberately designed it to be tongue in cheek and position our Easter eggs as icons of cool design," Hales said.