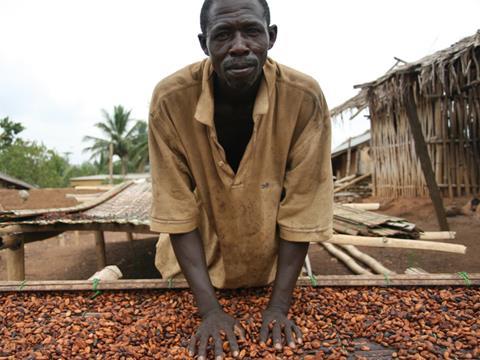 The Co-op is to become the first UK retailer to sell and use only Fairtrade cocoa in all own-brand products.

The retailer also said it was "throwing down the gauntlet" to other food retailers to get them to follow its lead, having created a new sourcing model with the Fairtrade Foundation.

The move means all cocoa in Co-op's own-brand ranges will be bought through a new retail-ready version of Fairtrade's Cocoa Sourcing Program. It will allow the retailer to increase its annual purchase of Fairtrade cocoa 5.4 times and deliver an extra £450,000 in Fairtrade Premiums to farmers every year.

A report on the impact of the move said: "Whilst some major confectionery brands have put a Fairtrade mark on a product or two, Fairtrade still only represents 9.8% of the UK confectionery market and it's not nearly enough.

"The total Fairtrade UK grocery market has grown to be worth an estimated £1.6bn, with confectionery representing 24% of this."

The move comes 15 years after the Co-op launched the UK's only 100% Fairtrade own-brand chocolate bar range. But it is also the latest big move by The Co-op more recently to reinforce its ethical credentials, which has become a big part of its turnaround plan The Co-op re-launched its membership offer in September to give members 5% back on the cost of own-label products and donate 1% to nominated local causes.

It also recently accelerated plans for increasing Co-op membership to recruit one million new members by the end of 2017.

The move with Fairtrade, however, comes just three months after The Grocer revealed Cadbury was going it alone with its own sustainable sourcing programme across its entire range of chocolate in the UK and Ireland, which will see the Fairtrade Foundation logo disappear from the front of pack of products including Cadbury Dairy Milk.

Its US owner Mondelez said it wanted to "take ownership" of the plight facing cocoa farmers, although Fairtrade is still a partner.