Heston has lent his name to a number of delectable Waitrose creations. But behind the scenes there's a bevy of top chefs who've moved away from restaurants altogether, and into supermarket development kitchens
You're probably familiar with Auguste Escoffier. You definitely know Gordon Ramsay. And you might be sick of Jamie Oliver. But you've almost certainly never heard of Martyn Lee - even though you've almost certainly eaten his food.

Lee is Tesco's head chef for product development. His creations feed millions of people every week but he's anonymous to the average shopper. He's just one of many former restaurant chefs, with experience ranging from chains to the legendary Fat Duck, that are now developing own-label ranges instead. So why are more chefs swapping reductions at recherché restaurants to bubble up béchamel in factories instead?
Watch: What it's like to be an own label chef


Lee says the "draw of being able to explore food, and ultimately to influence the shopping habits of a massive proportion of the country, is a huge but exciting challenge." And he's far from the only one enjoying cooking for millions.
Who's behind the retailers' own-label ranges?
Aldi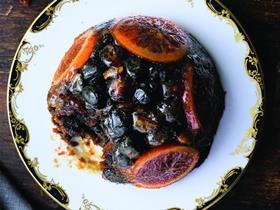 The discounters are famous for carrying a limited range of brands, which places more focus on their own-label ranges. At Aldi, 94% of the 1,500 SKUs carried in an average store are own label. Though there are test kitchens in its Atherstone HQ, Aldi doesn't have a development team or head chef per se. Instead, it says the buying teams responsible for each category identify a gap in the range, then find the leading brand for that product and benchmark against it, in conjunction with suppliers.
Asda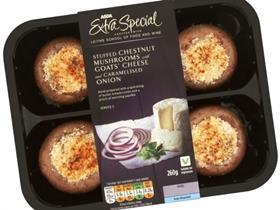 Yorkshire born and bred, Asda head development chef Mark Richmond says his birthplace, and his grandmother, inspired his "love of great food and how to cook it". He has 20 years experience, starting as a chef in Michelin-starred kitchens before moving into food development in 1999. This included a spell at Greencore before joining Asda in 2009. He's been in charge since 2011. He has a forward-thinking approach, including a firm belief that insects should be the UK's main source of protein inside a decade.
Co-op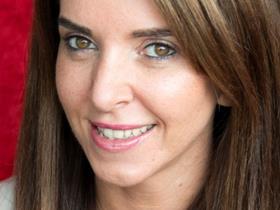 Co-op Delicious Food Team has over 100 people developing all its own brand products. The team is headed by Breige Donaghy, Co-op director of delicious food, and includes product developers, technical and sourcing team, labelling experts and all the test kitchen teams and food testing processes, among others. Many in the team have food science degree backgrounds. In 2016/early 2017, 640 new own brand products were launched, with over 2,000 additional own brand lines being re-formulated/re-launched.
Iceland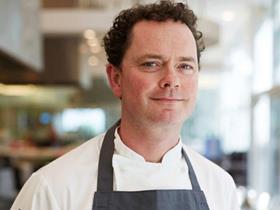 Iceland hired industry veteran Neil Nugent to overhaul its own-label range in 2016 - a coup seeing as Nugent's CV reads like a greatest hits of own label. He started out in restaurants and spent four years cooking on private yachts. After 11 years at Asda, where he worked on Smart Price, Chosen By You and Extra Special, he joined Waitrose where he worked on Essentials, Menu by Waitrose, Duchy and Heston from Waitrose. At Morrisons he developed M Kitchen, NUME, Signature, Just for Kids and Savers.
Lidl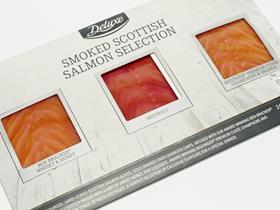 Like Aldi, Lidl's range is dominated by own-label, though not to the same extent. It has also ventured successfully into premium tiering, with Simply providing the good and Deluxe the best. Lidl did venture into employing an executive development chef when it hired Michelin-starred chef Kevin Love in 2015, who spearheaded the development of a whole new spate of Deluxe products. Love, who used to work with Heston as head chef at The Hind's Head in Bray, moved on to airline food specialist Alpha LSG in June.
Morrisons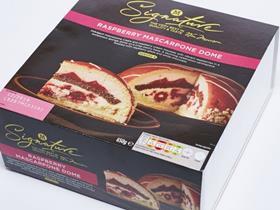 It's been an interesting few years for own-label development at Morrisons, which at one stage signed up the legendary Pierre Koffmann to produce a boeuf bourguignon. It's cracked it now with the launch of The Best, which scooped a Grocer Gold this year, with judges praising the "impressive scale", "clarity of offer" and "formidable execution" of the range. This week it announced plans to have 1,000 products in The Best range by the end of the year, up from the 470 lines at launch.
Marks & Spencer
"I've got the best job in the world," says M&S development and innovation chef Jon Jones. He started out on a scholarship before working his way up to fine dining restaurants and event catering. He then joined Waitrose's cookery school before joining M&S. He's most proud of a "kale salad in my second week. It was on the shelf in three months. And I'm always involved in Christmas food. I dreamt up a blanched jalapeño filled with a cheese and chorizo stuffing and wrapped in smoked bacon."
Sainsbury's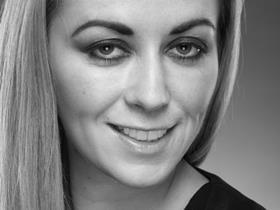 Development chef at Sainsbury's Nicola Bramley began working as a restaurant chef and studied for a BSc culinary arts management. As part of the course she got experience in Michelin-star kitchens, such as Mosimann's, and says the course "highlighted my passion for product development and I was recruited by Sainsbury's through its graduate scheme. I focus on using my restaurant background to create inspiring dishes and then work with the wider teams to deliver a product that is scalable."
Tesco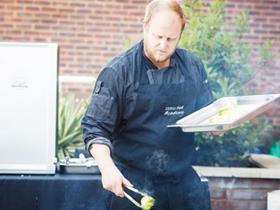 Head chef of product development Martyn Lee has been with Tesco for 16 months. He says he "built my career through working with manufacturers in a variety of categories, understanding the differences between the types of factories and associated constraints." Before moving into retail he was "training and development chef for a chain of restaurants and gastropubs". His "experience of American techniques of low and slow cooking" has resulted in lip-smacking BBQ for Tesco shoppers.
Waitrose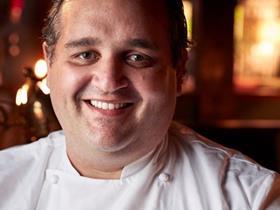 Otto Romer is head of partnership development at the Fat Duck, which makes him instrumental in delivering the Waitrose by Heston range. He has a degree in chemical engineering, not food, but says "I've always liked to cook and mix things with whatever is in my head, so when I ate at the Fat Duck for the first time it blew my mind." Of the Waitrose range he is "quite proud of the banana and bacon trifle last year - some people loved it, some people hated it. My proudest product is probably the golden Easter egg."
Neil Nugent started out as a chef in fine dining restaurants, cooking on private yachts, and ran his own restaurant. But he's also spent 20 years developing own-label ranges at Asda, Waitrose and Morrisons. Now he's at Iceland, which is investing heavily in own-label, including a new move into branded chilled grocery and new 'luxury' lines.

"I used to get a kick off doing service in a restaurant, now I get a kick off going into a shop and watching people buy my stuff. I used to feed 30 people every night, now it's five million a week. That's the same sort of buzz you get serving people in a restaurant."

As for Marks & Spencer, its fortunes are becoming increasingly reliant on food rather than fashion. "As far back as I can remember I always wanted to be a chef," says head of development and innovation Jon Jones. Prior to M&S his career included "fine dining, to event catering for 2,000, to a tiny kitchen at the Whitechapel Dining Room. And then I started to think about other areas of food that interested me."

Developing own label might sound more limiting than creating Insta-worthy plates in a restaurant but in some respects the opposite is true, says Jones. "It's looking at food differently, it opened my eyes to what's out there. What I have taken from this business is huge, my knowledge as a chef has grown astronomically. We do lots of travel to find inspiration, to find out what's new, the next trends. We are armed with all that information to develop innovative, quality products."

But there are limits, starting with budget. Heston Blumenthal's partnership with Waitrose sets outlandish standards, but even he has "restrictions", says Otto Romer, head of partnership development at the Fat Duck Group. It's one of many challenges facing a development chef.
'I've learned more about food working in retail than I ever did
working in kitchens'

"In a restaurant you can charge £75 for a decadent dish with some truffles," says Romer. "You make the food, plate it, send it out. But with a supermarket you have to look at the dish and ask 'Does it look and taste right? Does it convey the right emotions at the right price? How does it look when it comes out of the packaging? If it's a ready meal does it move around too much so when it comes out it doesn't look right any more? And you need foods with the same shelf life. You can't put a protein with a vegetable if after a couple of days that vegetable goes bad."

At the other end of the scale, working with Asda means being "more creative because you've got less to play with," says Nugent. "When you're developing Smart Price you're playing with pennies."

Asda's cheapest Family Beef Lasagne, for example, retails at £3 for 1.4kg (or £2.14 per kg). At Waitrose, the cheapest ready meal lasagne comes in at £3.99 for 700g (£5.70 per kg, or 166% more expensive than Asda's). So how do you make those pennies stretch?

"Asda was one of the most creative places I ever worked," says Nugent. "So, lower meat content (Asda's lasagne has 12% beef compared with Waitrose's 25%). Making the sauce taste good by using bits and bobs. More pasta than meat, less sauce, that sort of thing."

But Nugent also points to volume as key to bringing the price down. "When I went from Asda to Waitrose, part of the problem was that Waitrose didn't have the same volume so everything cost more."

And an ingredient you might "take for granted in a restaurant, like Tenderstem broccoli, is very expensive," says Jones. "But you want that crunch, visual or texture, so what else can we use? It's understanding what you want, what you want the customer experience to be, then using your creativity to deliver that at a reasonable price point."

Recently, Jones was working on "filled pasta with lobster. Lobster is expensive, but we needed to deliver amazing flavour with lobster meat. It has a small flavour compared to the shells, so we used the shells to create a super-intense bisque that was folded around the meat, so when the pasta opened you had this beautiful bisque with the lobster in there. You knew you were eating lobster but the flavour was there as well."

He also says "a lot of our suppliers are fantastic. They take my experience of developing great flavours in the kitchen and translate that into a factory environment. I go there saying can we reduce it more, what other flavours can we introduce, how can the mouthfeel improve? My quest is for deliciousness."

It all sounds overwhelmingly positive. Is there anything they miss about working in a restaurant kitchen?

"That buzz of service, the level of intensity," says Jones. "Working side by side with a team for 17 hours a day creates a tight bond, you care about each other. But it's the same here, those buzzy moments just come in different guises. It could be an inspiration session, or a Christmas range, you absolutely get that buzz."

Until four years ago, Nugent was still running a restaurant alongside his work in retail but "it nearly killed me so I sold it. It's a hard business to be in. My career has evolved since I came into retail. I've learned more about food working in retail than I did working in kitchens."

Romer spent two years in the Fat Duck kitchen, and says "sometimes I miss working with 16 chefs because of the camaraderie, sometimes I miss being able to change the menu as often as we needed to. But I don't miss the early mornings, I don't miss the repetition."

The process of dreaming up an own-label dish is refreshingly different, he says. "Development can take a few months, and then there will be another few months before it hits the shelves. Around September, Heston and I will go over how the products have performed over the last 12 months. Then I might suggest going into a new category, or he might suggest a new product. Then we sit down with Waitrose and go through the entire NPD plan for the following year. Then we have a brainstorming session where we invite Waitrose chefs and category managers, our chefs and some of our admin employees to represent customers."

They spend a "whole day looking at every category, then select some products, meet with the category developers, create a brief together, then meet with the product developers, they send the dishes back, we go back and forth until we are happy with a product. Then it goes into production." He occasionally makes spot checks during the production process, while Blumenthal tastes the products "regularly". And the Fat Duck does "weekly quality checks. We go to Waitrose, we buy six random products every week, we taste them, if there are any issues we immediately feed them back."

Overall, the experience and insight this influx of chefs are bringing to own-label is invaluable, says Lee. "The skills a chef possesses are highly valued in retail and manufacturing. One of my greatest challenges is how we shift to more restaurant techniques and work with suppliers to push the boundaries."

Indeed being a properly trained chef is fast becoming a pre-requisite, believes Nugent. "If you're in product development you need to know how flavours blend together, how to build up sauces, how to season," he says. "The techniques you nick from restaurants… we put miso into a burger because it gives that umami flavour, and they are probably the best in the market because of a little cheffy trick like that."
Watch: How Iceland develops a new own label product

As a result, "retail is becoming more exciting, and there are loads of us you've never heard of, all brilliant people devoting their lives to developing food. There are a lot of unsung heroes there: chefs, developers and the people in factories making it work. And what I love about retail own-label is that it constantly changes, every quarter. It keeps moving. It never stops."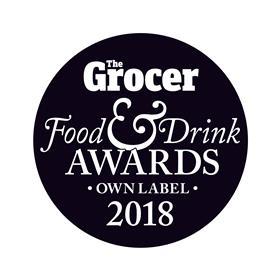 Own label
Do you have an own label creation worthy of a master chef? Well, there's three weeks left to enter The Grocer's 2018 Own Label Awards. The world's biggest private label competition, the awards put own label to the ultimate test, with consumer panels, expert judges and blind taste testing, all feeding into the final lineup.
Visit thegrocerownlabel.co.uk for more details.