Our new awards aim to recognise excellence in the dynamic UK own label sector. We kick off with a special award for the Best Festive retailer, with other awards for buyers and development chefs, as well as the best own-label range, own-label brand and a host of marketing initiatives, before moving on to products
Best Festive Retailer
Aldi
Christmas has come early for Aldi as its show-stopping festive range has bagged it The Grocer's first-ever seasonal own-label accolade.
Last year, the retailer celebrated its strongest Christmas performance ever with sales peaking at almost £1bn for the month of December and a record high of £300m in the week leading up to Christmas Eve. The discounter claims just under one million households switched to Aldi for their Christmas shop last year.
This year, it expects the results to be even better, and has put in its biggest-ever order of turkeys as its most inclusive Christmas spread hit shelves this month.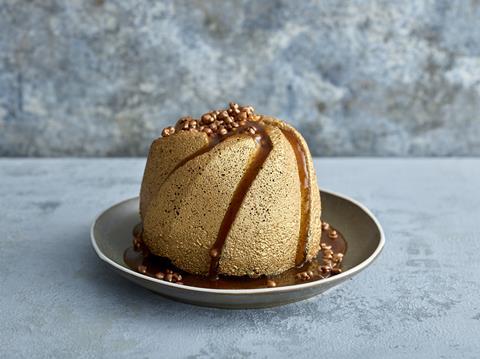 Judges praised its "all encompassing" range including "crowd-pleasers" like its stuffing-loaded Yorkshire puddings, and "affordable decadence" such as the Tsar salmon fillet (at a fraction of the regular price in upmarket grocers).
The panel felt Aldi had "stepped it up again" this year, with a quality range of free-from and vegan Christmas products, including flash-fried crispy, dairy-free pastry parcels, which cater for every dietary requirement family members might bring to the table.
Judges also liked the discounter's "intricately mapped out and well-timed" execution of its marketing campaign, which saw the return of the retailer's much-loved Christmas mascot, Kevin the Carrot across TV, web and social media this week. The 2018 campaign, which judges found "consistent and well-tailored to a range of platforms", certainly generated plenty of excitement from consumers and its TV ad was crowned Adwatch Christmas ad of the year.
Overall, our judges felt Aldi's consistent delivery of a Christmas spread at an unbeatable price put it miles ahead of its competitors in the category.
Best retailer own-label development chef
Jon Jones – Marks & Spencer
It's not easy to make a dairy-free stroganoff creamy, and it's even harder to come up with cheese-free cheese sticks that ooze, but Marks & Spencer development chef Jon Jones makes it all look easy. The chef is "at the heart" of the breakthrough product development that's been emerging from the retailer over the last three years and is responsible for its most ambitious own-label ranges yet – Plant Kitchen and Cook With.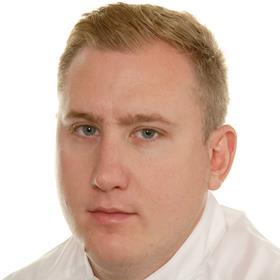 Jones rolls out over 150 new products a year and "leads in his field" when it comes to producing restaurant-quality own-label food and drink. Jones works "hand in hand" with suppliers to ensure he gets access to brand new ingredients and his "passion and engagement" means he's in constant demand to hold seminars and tutorials for fans inside and outside the retailer.
What impressed judges most was Jones's ability to tackle complex food problem solving with creative flair, which has allowed him to deliver some of the most exciting product launches ever seen in own-label. This key combination of skills, and an impressive product roster, made Jones a clear winner in this category.
Best own-label retailer initiative
Iceland Reduced Plastic Christmas
Christmas always brings out the best in own-label innovation, and that doesn't just mean ever-more extravagant party pieces.
Iceland's Reduced Plastic Christmas initiative saw the discounter drastically reduce the amount of plastic packaging from 16 key festive lines including stuffing balls, mini pies and a selection of party food, allowing shoppers to slash the amount of plastic generated by their Christmas dinner.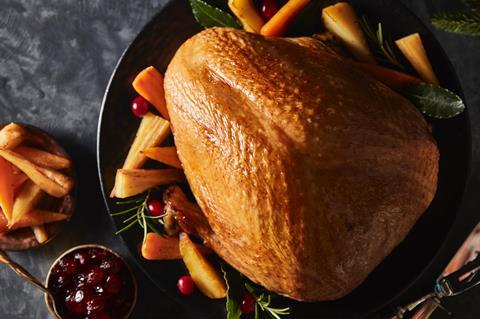 The redeveloped packaging solutions also cover the main event, as Iceland replaced the plastic bag from the Perfect Turkey Crown with a recyclable paper wrap, meaning the only remaining plastic is a plastic band seal. Our judges felt this initiative was a "genuinely new take" from a retailer "showing the capacity to alter the way supermarkets across the UK package their festive ranges".
At a time when the global climate emergency is at the top of the public consciousness, Iceland's "clever decision" to put the spotlight on Christmas, a season "synonymous with excess", to promote its increasingly green credentials, made it a deserving winner.
Best own-label buyer
Georgia Gilman – Asda
"Bland, boring and beige." That's how you might describe the frozen coated seafood category before Asda buyer Georgia Gilman started shaking it up.
Since joining last October, Gilman has been able to implement a "bold and modern" vision that has delighted shoppers in the frozen aisle.
To increase spend and add excitement, Gilman has introduced "youthful" twists to traditional lines like Truffle Mac & Cheese King Prawn Fishcakes and Panko Calamari (which secured a Grocer Own-Label Accreditation earlier this year).
Judges said the range was "carefully curated" to capture the imagination of the younger and more affluent own-label shopper.
Instead of relying on brands to drive product innovation, judges praised Gilman's initiative to "put the spotlight on own-label" by drastically reshuffling the range, cutting brands and increasing the number of own-label SKUs by 12%.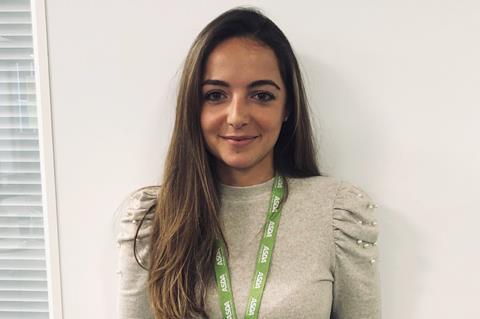 Gilman's packaging refresh had a "clean, strong and impactful" design which brought "vibrancy" to the frozen aisle while her focus on recyclability also scored her points.
Judges felt it "spoke volumes" that Gilman was nominated by a supplier who said she was able to make "bold and informed decisions" to benefit the category while remaining "honest and fair".
Gilman is also communicative and "never out of the loop" which allows suppliers to "share her vision for the category" and "work as one team".
And most important are the impressive results. By attracting new shoppers and inspiring current ones, Gilman has grown the own-label frozen coated seafood category by 36% in the past 12 weeks, while reducing her SKU count by 40%.
Best own-label range
Plant Kitchen – Marks & Spencer
Marks & Spencer "blew competitors out of the water" when it launched Plant Kitchen in January, according to our judges.
The range delivers a wealth of innovation across several categories and meal occasions, including a selection of nut milks, flavourful food to go like its Rainbow Sushi Wrap and convincing meat alternatives including a No Beef Burger.
Its 'vegan junk food' caught the attention of the judges, who said it "exceeded customer expectations" of the plant-based category, and products like its Dirty Fries and Cauliflower Popcorn would "stop shoppers in their tracks".
M&S says the range is set to deliver an enormous £50m in annualised sales and the level of customer penetration is better than any other own-label vegan range, and boasts a 1.5% household penetration rate compared with Tesco Wicked Kitchen's 0.5%, which launched one year earlier.
The retailer's decision to launch with 60 lines was "bold" and delivered a huge impact that our judges agreed was "a perfect example of the boundary-pushing food development happening in the own-label industry right now.
Best own-label brand
Aldi Specially Selected
Knockout sales, exceptional value and standout innovation made Specially Selected a clear winner in this category.
The premium own-label brand, which launched with 143 lines in 2005, became the first Aldi range to top £1bn in sales this year and now boasts more than 1,000 products.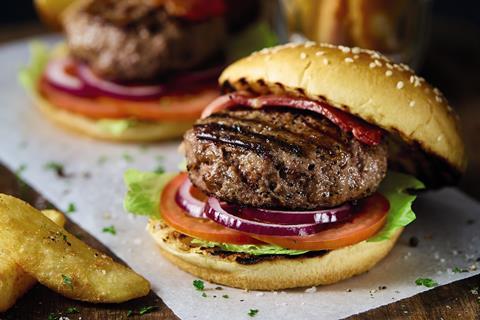 A design facelift, which Aldi began in 2018, was a sign of Aldi's "growing confidence" in the brand. It "no longer feels like a derivative of other own-label ranges in the market."
Judges said its luxury NPD "set the bar higher for own-label every year" and its ability to bring speciality products from small, British suppliers to the masses while delivering "unbelievable value" set it apart from other entrants.
Aldi's commitment to innovation and its huge investment in the range elevated its own-label offering from an industry "copycat" to an "innovator in its own right".
Best supplier own-label development chef
Andrew Brondon – Dunbia
Dunbia's group head development chef doesn't have an easy job. Each day is a tightrope when you're juggling the expectations and demands of several high profile retailers, including Sainsbury's, Asda, Co-op, Lidl, Iceland and Morrisons, but Andrew Brondon does it with style. Described as Dunbia's "best-loved chef", Brondon has over 20 years of culinary experiences and uses a collaborative approach to bring over 100 new concepts to customers each year.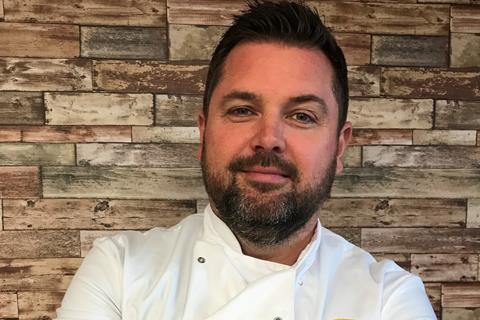 He has an impressive product launch list and his "flair and imagination" has brought new flavour combinations, including a Lamb Shoulder with Mint & Balsamic for Morrisons and Cherry Hoisin Duck Legs for Asda, to the meat and ready meal aisles.
Judges praised Brondon's ability to "bring something new to the table each time" as well as his record of careful relationship management: it takes "immense skill" to regularly pitch new products to retailers in fierce competition with one another.
Best own-label marketing campaign
Plant Kitchen – Marks & Spencer
Chickpeas and aubergines might seem hard to market but our judges thought M&S nailed it with the "impactful and mouth-watering" campaign for its new vegan own-label range, Plant Kitchen.
The socially-led campaign reached over 35.8m people and is said to have driven nearly 1.5m unique customers through the doors.
Our judges said M&S had "thought of everything" to make the biggest impact possible including sport tie-ups, sponsored recipes and even a dinner playlist on Spotify.
Judges also liked the application of existing marketing tools, like its celebrity panel videos, to the new campaign, which bagged it over 65.4 million impressions on social media and 15.6 million video views. M&S also brought its signature "this isn't just" food photography, which would "appeal to the masses" as well as generating excitement amongst vegans and flexitarians.
M&S also scored points for its "unmissable" in-store communications and stand-out merchandising, which "brought the campaign to life" in a way that competitors had been unable to achieve with their own-label vegan ranges.
Best own-label supplier initiative
Greencore
Climate change activist Greta Thunberg said "no one is too small to make a difference" and it seems no range is too small either, as Greencore saved a whopping 19 tonnes of plastic from landfill by making one small change to its Co-op own-label sushi packaging
Greencore "trawled the entire market" to find an alternative to the unrecyclable black plastic packaging it was using for its most popular sushi to go lines, in order to strike a balance between recyclability, shelf life and customer appeal. The iterative process involved Greencore and the Co-op working as one team to execute the project from the initial brainstorming sessions to vigorous product testing.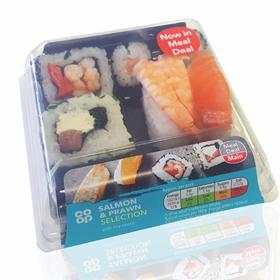 After experimenting with a range of options, from card trays to coloured plastic, the team decided on a fully recyclable combination of clear PET and card sleeves.
Although replacing black plastic can often have negative impact on the desirability of a product, the lines have increased both in depth of distribution and in sales.
Our judges felt the shared success was "testament to the power of collaboration" between suppliers and retailers and felt the huge impact made with one small change should serve as an "inspiration" to the industry.
Category winners
For the past 12 months, The Grocer has been testing the best own-label grocery innovation via its Own Label Accreditation Scheme. From the hundreds of accredited products, our panel of experts chose the best overall category winners.
Ambient
Aldi Caramelised Red Onion Sweet Chutney
This product impressed our testers with its "tangy" and "strong" taste, and was hailed for being "full of flavour". Testers also loved the texture and the appearance. A few, though, felt the flavour was "too sweet".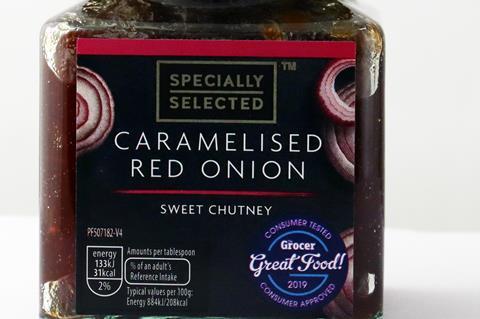 An impressive eight out of 10 consumers would purchase this product post-trial, hailing it as "good value" (rsp: 95p per 310g). Three quarters of those asked even said this chutney was "better than what is currently on the market".
Nearly six in 10 considered this to be a five-star product, and it received no one-star reviews. It set a new maximum score in the chutney category.
Bakery
Marks & Spencer Six Mediterranean Style Pittas
These pittas went down very well with our consumer testers, who listed the "sweet, fluffy" centre and "soft, light" texture as outstanding attributes.
A good-value offer, more than half of our reviewers said they would definitely buy this product again post-trial, and a whopping four out of five considered it better than what's already on the market. Half of reviewers said they thought it was an "exciting new idea".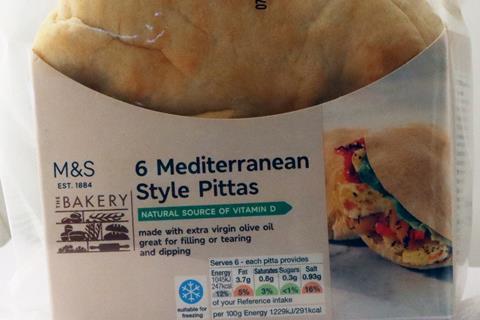 "Smells lovely," said one consumer. "A little too doughy for me but a good standby."
The pitta received top-quartile scores across all key product characteristics.
Beverages
Aldi Passionfruit Gin Liqueur
This "refreshing" product won favour with our consumer testers, who loved its "fruity", "smooth" taste and a "great under flavour of gin liquor". One, though, felt it tasted a little too sweet, and "more like peach schnapps".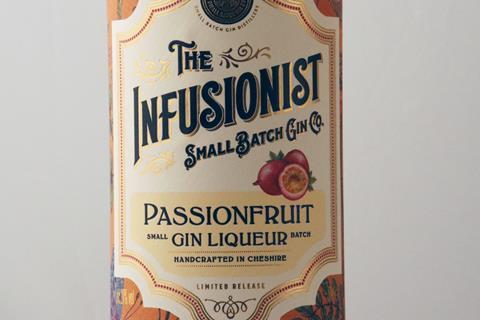 The packaging was also well-liked by reviewers, who felt that, although the bottle was "heavy", this "adds to the high-quality feel". With a price tag of £9.99 for 500ml, value was also a plus for consumers, who said it tasted "premium" for such a "reasonable" price.
Seven out of 10 testers awarded this product five stars. "A well-balanced, refreshing and easy to drink liquor," said one consumer reviewer.
Biscuits & snacks
Aldi Gourmet Crackers with Rosemary
Our panel loved the appearance of this product, as well as the "delicious rosemary flavour" which they felt was strong enough but "not overpowering". One tester described the crackers as "very moreish". However, another felt that although the taste was nice, they were "not crispy enough".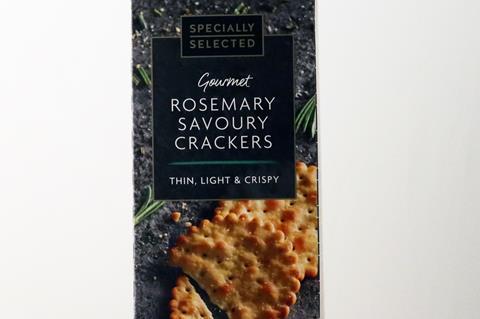 Value for money was another plus for testers, who felt the 79p price tag was "very reasonable".
Almost all testers awarded the product either four or five stars, with none giving it one or two stars. "Can't fault them," said one tester.
Cheese
Asda Extra Special Vintage Red Fox Leicester Cheese
A "tasty cheese with real bite" was how this product was described by testers, who loved the "good flavour and nice texture".
Some consumers didn't like the "very crumbly" texture, nor the fact you can "taste and feel the salt bits inside".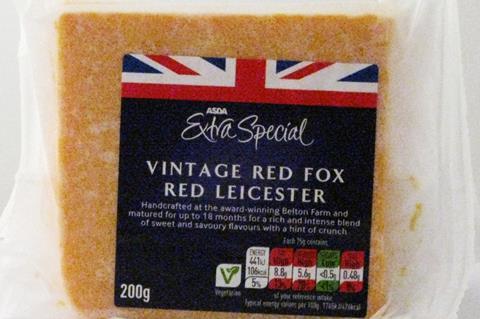 However, three quarters of reviewers agreed this cheese is "better than what's out there", and a quarter thought it was an "exciting new idea".
At £2 per 200g, this cheese was considered "great value". Eighty-seven per cent of our panel awarded the product a four or five-star rating, with none giving it one star.
Chilled
Aldi German Salami and Smoked Cheese Selection
With its "meaty, not too spicy" flavour, this product was well-liked by our consumer panel. Taste was a particular plus, with many testers approving of the "lovely mix" of meats and cheeses, both in terms of the flavour combination and because it "saves buying two or three packets".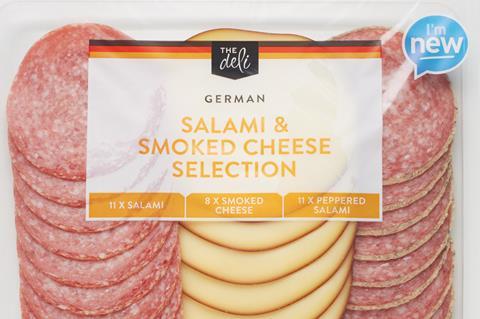 Almost half of reviewers considered this product to be an "exciting new idea", and two-fifths believed it to be "better than what's out there".
While the packaging looked "a little cheap" for some reviewers, the product was, overall, considered good value for money (rsp: £1.69 per 145g).
Crisps
Lidl Sour Cream & Onion Lentil Curls
With their high lentil and rice flour content, these crisps were considered a healthy option, and were highly rated for innovation, by reviewers.
Nine out of 10 rated the quality as either 'excellent' or 'good', and many reviewers enjoyed the "light", "crunchy" texture and "subtle" flavour of the product.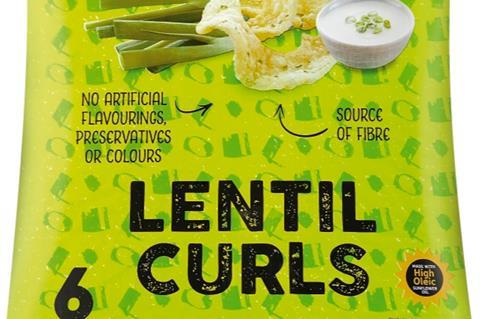 Retailing at 72p for a pack of six (20g each), the crisps were also considered great value for money, with many consumers saying they would buy them "at least fortnightly".
Ninety per cent of our panel rated the product four or five stars, with only 6% giving it a one-star rating.
Dairy
Aldi Specially Selected Luxury Vanilla yogurt
A "great vanilla flavour", "good aroma" and "creamy texture" meant this product was loved by our panel, three quarters of whom rated it "better than what's out there" after trial.
There were two distinguishing features: the "superb" thick and creamy consistency and the "amazing" flavour.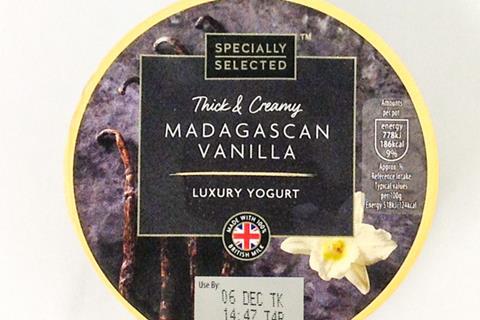 The visible flecks of vanilla were further evidence of its quality. Whilst the minority were unconvinced, saying the product was "too sweet", half of our reviewers were "definite" buyers, keen to add this to their weekly shop, with the price (rsp: 42p per 15pg) allowing for regular use.
Soup
Aldi Specially Selected Tomato & Lentil Soup
Our consumer panel said this soup had a great texture, was "very tasty" and "full of flavour". They also said the lentils and chunky vegetables were a "great choice of filling". Retailing at £1.49 per 600g, the soup was thought to be good value for money, and would make a good midweek standby, "ideal for the cold winter months".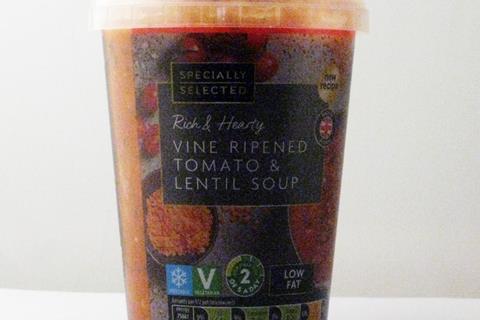 Despite some testers reporting that the product left a "weird aftertaste", overall, the taste was rated highly, with 91% of reviewers ranking it 'excellent' or 'good'.
Overall, 83% of reviewers awarded this product four or five stars.
Ready Meals & ready to cook
Asda Teriyaki Chicken Stir Fry Kit
Setting a new category maximum, this chilled stir-fry kit impressed our consumers with its "amazing flavours", "quick and easy" preparation method and a "competitive" price (rsp: £2.89 for 535g).
This kit produced a meal that was "well-seasoned" but "not too spicy", giving it mainstream appeal. There was also plenty of "succulent, tender" chicken.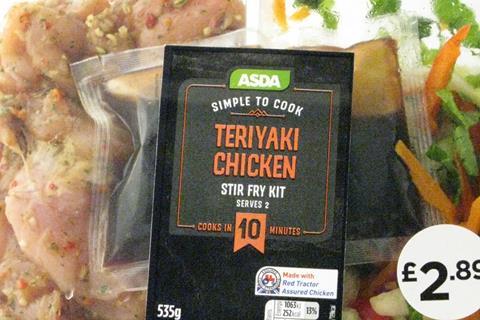 Almost all reviewers rated taste and quality as 'excellent' or 'good'. The product was also perceived as healthy, with reviewers saying it would make a handy midweek meal. "A good variety of vegetables," said one tester. "It would be good with noodles as well and a good amount of chicken."
Meat
Aldi Specially Selected Flat Iron Steaks with Salt & Pepper Seasoning
The "tenderness and succulence" of these steaks won over our consumer panel, nearly 90% of whom awarded the product four or five stars. Nearly three quarters of reviewers considered the product "better than what's out there", and the majority liked the seasoning. Although for a few, the steak was "too chewy".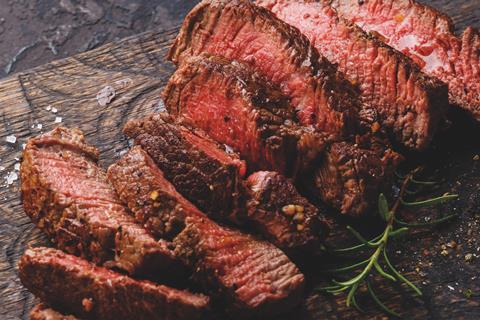 At £3.49 per 300g, value for money was high on testers' lists for reasons to buy this product. "Superb succulent steak and good value for money," said one.
Free-from
Asda Free From Hoisin Stir Fry Sauce
This "high quality" product impressed our consumers, two-thirds of whom considered it "better than what's out there".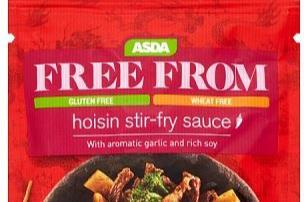 With a "smooth" consistency, "authentic" spices and "a good sweetness level", the sauce offered the additional benefit of being gluten free. "Really enjoyed this," said a reviewer. "The taste is not too overpowering and I think it's nicer than the original sauce. I would definitely recommend to my coeliac mother-in-law."
With an rsp of 35p for 120g, value for money for this product was considered good, making it a quick and easy way to liven up a midweek stir-fry.
Dessert
Aldi Specially Selected Crème Brûlée
This product proved very popular among our consumer panel, 83% of whom gave it a rating of at least four stars.
Taste and texture were rated 'good' or 'excellent' by around nine in 10 reviewers, who appreciated the "very creamy" consistency and "authentic" vanilla flavour. "Really lovely and creamy, delicious," said one tester. "I could eat both pots."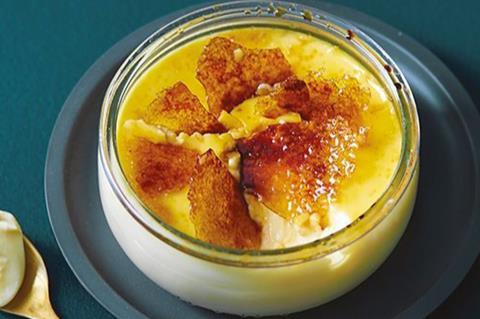 The "crunchy" sugar topping gave the dessert a professional finish, and two-thirds of reviewers felt the product was "better than other brands". Most testers considered the product good value for money (rsp: £1.49 per 200g).
Food to Go
Asda Supergreen & Quinoa Salad
Our testers loved the combination of grains, beans and vegetables, as well as the "refreshing and zingy" addition of mint and chilli. "Lovely aroma, full of garlic and flavour," said one tester.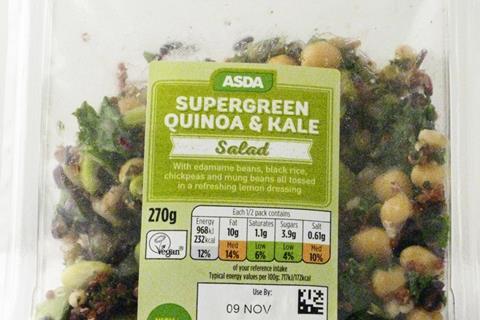 Although a few found the flavour of the mint and garlic "overpowering", more than half (60%) agreed the product was "better than what's out there", and many said it was an ideal healthy option for food on the go.
This innovative product offered a winning combination of "quality, convenience and health", leading 81% of testers to award it a four or five-star rating. "It tastes like homemade without the effort," said one reviewer.
Frozen
Aldi Champagne Scallop Gratin
This product proved a winner among our consumer judges, with seven out of 10 awarding it four or five stars.
Reviewers considered the gratin itself "absolutely delicious". Although a few said the flavour was a little "too cheesy", many said the product would be ideal for a starter when entertaining. The price point (rsp: £3.49 per 200g) reflected the premium positioning of the dish, although it was still "too expensive" for some.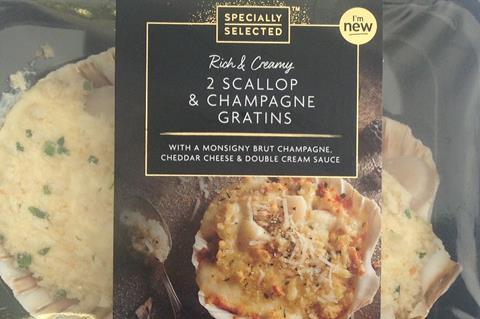 Three-quarters of reviewers felt this product was an "exciting new idea", and around two-thirds suggested it was "better than what's out there".
Pizza & quiche
Aldi Flatbread – Chicken & Mango
These flatbreads were considered "new and different" in the pizza category by our testers, who liked the "crispy" base and "really nice mix of sweet and spicy".
Overall, three-quarters of our reviewers awarded the product four or five stars, with two-thirds saying they felt it was "better than what's out there". The packaging also proved popular, as did the price (rsp: £1.69 for 390g).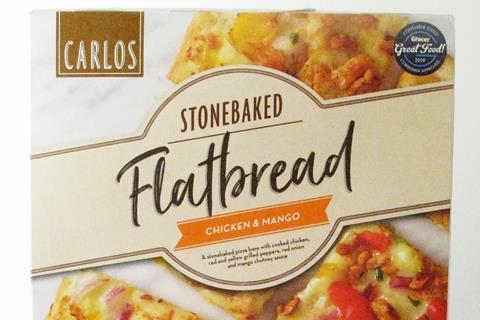 This product has the "wow" factor, and was considered by many as a great weekend treat or an option to share with family and friends.
"It takes flatbreads to the next level," enthused one tester.
Seasonal
Iceland Luxury Hot Cross Buns
A well-established and familiar product, these hot cross buns were highly rated and attracted many positive comments from testers, 78% of whom gave them a rating of four or five stars.
They praised the "full flavour" and "nice, soft" texture of these buns which were "lightly spiced" and "a good size". However, some criticised the packaging for its lack of recyclability, and only a third of consumers said they felt this product was "better than what's out there".
At £1 per four-pack, though, the value for money of this product was seen as good. One tester said: "A really nice bun at a very good price."
Deli & dips
Lidl Moroccan Flavoured Houmous
This Moroccan houmous was "full of flavour" making it an ideal lunchtime snack or dip option when entertaining, according to our reviewers. Product delivery was good, with the spices providing an "extra kick" but not overpowering the flavour of the chickpeas, although for some it was "too sweet". The texture was also thick and creamy.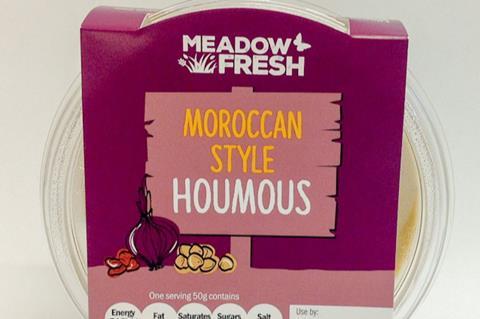 "The flavour works well with crackers, breadsticks and even on crusty bread," said one reviewer. "The flavour doesn't overpower and goes well with lamb."
Half of testers felt this product was an "exciting new idea", and more than half said it was "better than what's out there".
Fish
Iceland 10 Jumbo Wild Caught Red Shrimp
The "upmarket" packaging and "competitive" price (rsp:£6 per 10-pack) made this a popular product amongst our consumer panel. More than half (60%) gave it a five-star rating overall, hailing the "crisp" batter and "fresh and succulent" shrimp.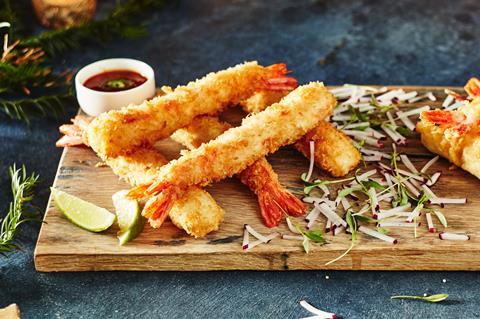 Although some reviewers found the batter "a little too thick", the majority liked the texture. Nearly three-quarters considered the product an "exciting new idea", with many saying it would be great for a special occasion or party treat as a starter or finger food.
Festive Showcase
A new feature of The Grocer's Own-Label Accreditation Scheme this year was the facility to test seasonal and short-run lines, so we've highlighted the pick of the bunch from the festive showcase
Festive cake & pudding
Aldi Specially Selected Caramel Vodka Christmas Pudding
This "moist and well-flavoured" pudding scored well across the board, with half of our reviewers awarding it five stars.
Although some testers found the pudding "stodgy and too strong", the price tag of £6.99 per 750g was well-received, scoring well on value for money.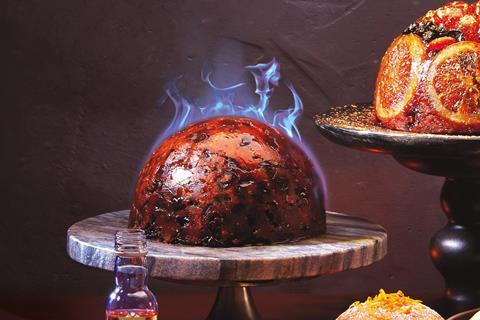 Eighty per cent of testers said they felt it was "better than what's out there", and three quarters said it was an "exciting new idea".
"A super pudding, that has plenty of fruit and a good amount of alcohol," said one.
The box and bottle was a further plus, with consumers describing the packaging as "gorgeous".
Festive meat & fish
Aldi Specially Selected Maple and Bourbon Gammon Joint
"A stunning centrepiece for a special family meal," was how our consumer tester described this gammon joint from Aldi. The meat was "succulent", the crackling "crunchy" and the glaze "sweet", though the bourbon flavour was considered too weak by some.
Seven out of 10 reviewers said they thought this product was "better than what's out there", and 84% rated it at least four stars.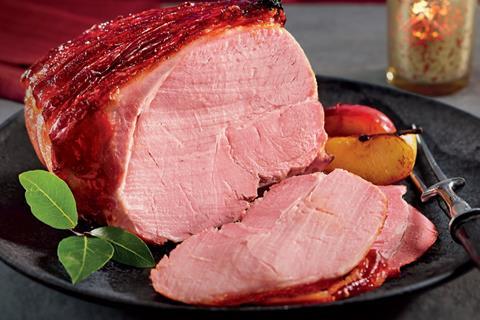 "Very tender and tasty. Crackling nice and crunchy. A good size joint," said one tester.
The joint would be ideal for occasions like Christmas, customers decided, with 60% saying they would buy it after the trial.
Festive Party food
Aldi Specially Selected Hand Cooked Turkey and Stuffing Potato Crisps
These crisps scored three points higher than the current category maximum. It was their "good, strong flavour" that impressed reviewers, along with their crispy and crunchy texture.
Half of testers said they would "definitely" buy this product, which they praised for being "very festive".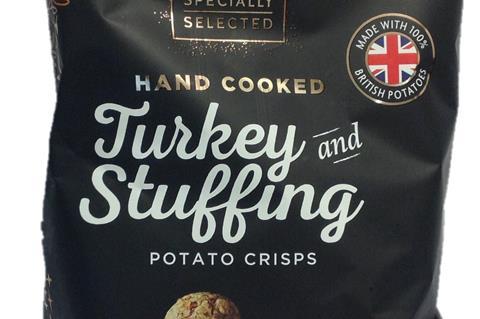 "Crunchy and flavourful, what I would expect from the crisps," said one consumer. "Very nice flavour and taste."
The crisps also scored highly on packaging and value for money (rsp: 85p per 150g), with 71% of reviewers considering them "better than what's out there".
Festive sweet
Aldi Specially Selected Brandy Infused Mincemeat
This well-balanced product was chosen for accreditation because of its "perfect" level of sweetness, the fact that it is "packed full of juicy fruit", sufficiently alcoholic, and great value for money (rsp: £1.39/411g).
Many testers were so impressed by this product that they were inspired to make their own mince pies this year.
A huge 84% of reviewers rated this product at least four stars, and 62% said they thought it was "better than what's out there".
"Wow, the flavour just brings the Christmas out in me," said one tester. "A good mix of ingredients. Not too strong."
Festive turkey
Iceland Easy Carve Boneless Perfect Turkey Crown in Plastic-Free Packaging
"Nice moist texture and good flavour" was how the majority of our consumer testers described this product. The crown was considered a "good size" and "looked good as a centrepiece".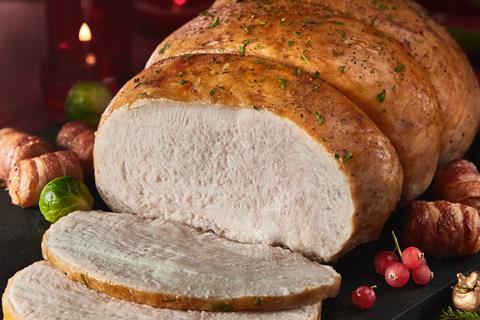 At £16 for 2.2kg, the product was also considered good value for money.
The fact it was wrapped in plastic-free packaging was hugely appealing to reviewers. Six out of 10 testers said they would buy it, and more than three-quarters awarded it at least four stars. Meanwhile, two-fifths said they felt it was an "exciting new product".
Festive savoury
Aldi Specially Selected Cranberry, Sage and Onion Bread with French Dipping Camembert
This innovative sharing platter looked "impressive" and tasted "luxurious", according to our panel, who said it would make an "ideal festive party food". They said the herby bread tasted "fresh" and "light" (with the cranberries adding a festive touch), and was the perfect carrier for the "creamy" camembert.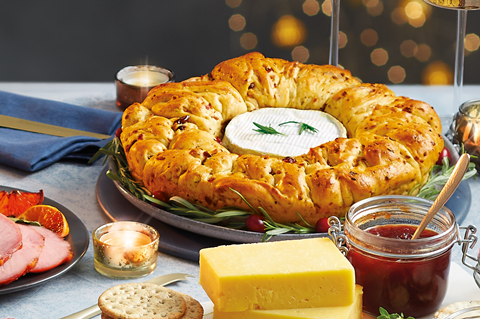 "This is absolutely gorgeous. The bread and camembert cheese really complement each other," said one tester. "Definitely worth every penny (rsp: £3.99/800g)." A whopping 83% said they thought this product was an "exciting new idea".
Festive Mince Pies
Aldi Deep Filled Mince Pies
These "soft and crumbly" mince pies were praised by our consumer panel for their "thick, buttery and crumbly" pastry and "rich" combination of fruit with "plenty of flavour".
Reviewers considered them great value for money (85p per six-pack).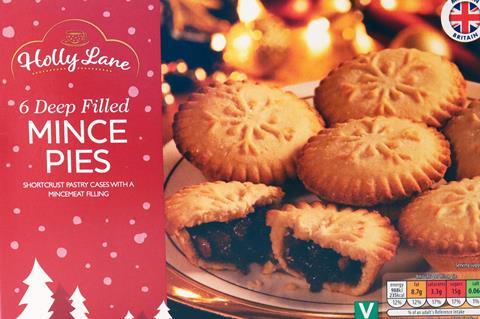 There were some reservations about the colour and texture, with some consumers saying they found them "a bit soft and pale", but the majority of our panel loved them, with six out of 10 saying they were "better than what's out there".
Nine out of 10 on our panel said they would buy the product, saying: "It's what you expect from a good mince pie."
Festive dessert
Aldi Specially Selected Christmas Ice Cream – Mince Pie & Brandy Butter
This "absolutely delicious" innovative ice cream product went down well with our customer panel, who described it as "delicious, amazing, different, Christmassy". Only one tester considered it "too sweet and sickly".
The majority of testers said they felt the value for money was great (rsp: £2.49 for 480ml), and that they would definitely buy it in the run-up to Christmas.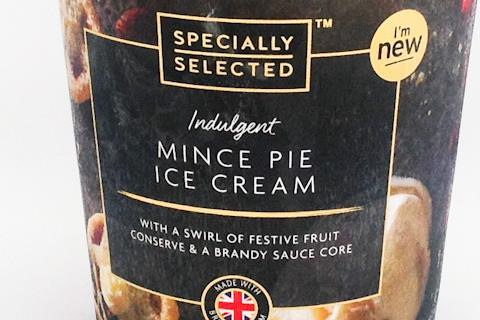 A huge 80% of testers said this product was "better than what's out there", and 78% said it was an "exciting new idea".
"Delicious, amazing and different," was the view of one consumer.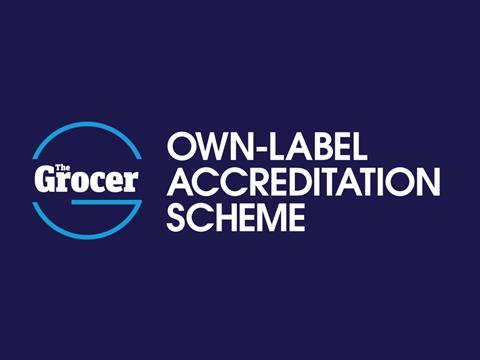 Get accredited
In a time when the lone voice of a disgruntled and unhappy customer can tweet out negative product comment to thousands of shoppers, disrupting months and sometimes years of good work by development teams, suppliers and PR, it's never been more important to invest in objective and robust quantitative consumer feedback.
The Grocer Own-Label Accreditation Scheme delivers independent consumer approval to support sales activity and a robust, objective analysis of product quality. Accreditation will independently verify product integrity and quality processing, fire up new business conversations and bring added trust to existing buyer relationships. To apply, visit: thegrocerownlabel.co.uk.