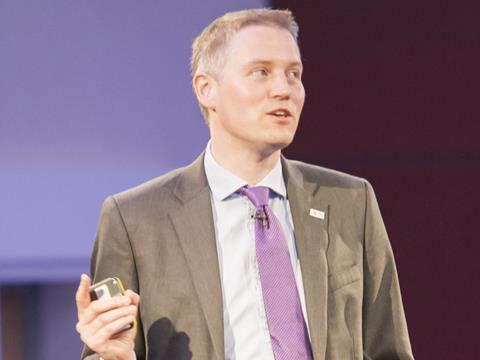 The ACS has joined 17 other trade bodies in urging caution over planned increases to the national living wage.

The trade bodies, which represent over 380,000 businesses, wrote to Greg Clark, the new secretary of state for Business, Energy & Industrial Strategy, to raise their concerns about increases to the national living wage in the next four years and the risk posed to employment prospects in a range of sectors.

The letter asked Clark to create a new steering group to allow businesses to feed back to the government the impact of the wage, and called for the Low Pay Commission to be handed back the power to objectively assess the impact of wage rates on businesses.

"The Low Pay Commission should regain its powers to recommend all minimum pay rates based on economic circumstances and the needs of both employers and employees, instead of having to work to targets set by politicians," said ACS chief executive James Lowman.

"Retailers and other businesses are already delaying investment plans and having to make difficult decisions about the staff they employ as a result of the introduction of the national living wage in April."

NFU director of policy Andrew Clark added: "The NFU is fully supportive of the principle of a living wage for all workers in the agricultural industry,"

"We are, however, concerned about how this is working in practice. Where farmers are employing lots of seasonal workers to harvest crops, we are seeing worrying impacts on how viable these businesses will be in the future and how this will affect people being able to buy British food - fruit and veg in particular."

"The UK needs a thriving farm economy creating jobs and growth so British farmers can continue to supply high quality food to the public. Wages need to be affordable for farm businesses so employment levels aren't affected, our self-sufficiency is able to increase in fresh produce and our horticulture sector, in particular, can grow."

Trade bodies who signed the letter alongside the ACS were the Association of Licensed Multiple Retailers, the British Beer and Pub Association, the British Holiday & Home Parks Association, Care England, the Charity Finance Group, the Federation of Small Businesses, the Federation of Wholesale Distributors, the Forum of Private Business, the Glass and Glazing Federation, the Mental Health Providers Forum, the National Care Forum, National Day Nurseries Association, the National Farmers' Union, the National Federation of Meat and Food Traders, the National Federation of Retail Newsagents, the Rural Shops Alliance and the Textile Recycling Association.