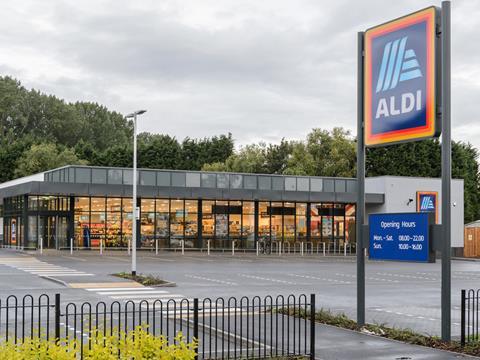 Aldi is raising store assistants' minimum hourly wages to £10.55 within the M25 and £9.10 elsewhere in the country, up from £10.20 and £8.85 respectively.
After three years' employment the new rates rise to £10.89 inside the M25 and £10.41 elsewhere.
The increase, which takes effect from 1 February, gives Aldi the joint highest basic supermarket pay rate inside the M25, along with Lidl, which also pays £10.55 in the capital, but 10p less than Aldi's new rate in the rest of the country, at £9.
The highest payer outside London is Sainsbury's, at £9.20 an hour, although the supermarket also scrapped paid breaks from September last year.
Aldi's new rate is 10p high than the Living Wage Foundation's recommended 'real living wage' of £9.00 per hour outside the capital while matching the £10.55 suggested for London.
"Our store colleagues do a fantastic job every day and the excellent service they provide to customers is a key reason why we are the UK's fastest-growing supermarket," said Aldi UK CEO Giles Hurley.

"We're committed to being the best supermarket employer in Britain and this means rewarding our colleagues for the excellent job they do with market-leading rates of pay and opportunities to progress their career at Aldi."

The discounter has more than 800 stores across the UK and plans to open a further 65 in 2019, creating around 2,500 new jobs.