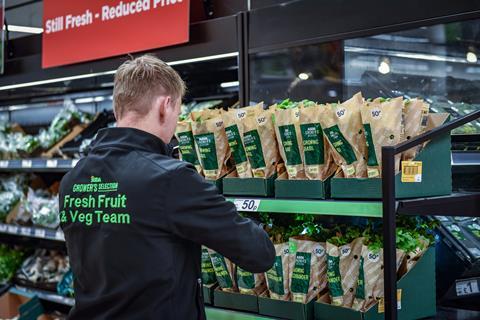 Asda has announced a rise in basic hourly pay to £9.18 from April 2020, as the row over a new contract for store staff continues.

The lowest store rate was already set to rise from £8.21 to £9 under a new single contract for all hourly paid retail staff in England, Scotland and Wales from 3 November this year.

The latest raise comes after the GMB union accused Asda of threatening to sack up to 12,000 workers who had yet to sign the new contract ahead of the 2 November deadline. Asda responded last week by calling the figure "unsubstantiated" and said the "vast majority" had signed, though it did not provide a number.

Announcing the new £9.18 rate today, the supermarket said it would mean an increase of up to 11% in a year for those on the new contract.

In London, basic hourly pay will rise to £10.31 per hour from April. It's currently £8.80 and was already set to rise to £10.11 under the new contract from 3 November.

"I'm pleased that we're able to confirm a further increase in the basic rate of pay for our retail colleagues, which will be introduced next year, and give certainty to our colleagues despite an unpredictable economic landscape and challenging market," said Hayley Tatum, Asda SVP - people.

At the centre of the dispute is a stipulation in the new contract that Asda can change workers' hours and departments at four weeks' notice. GMB has claimed some staff are unable to agree because of family commitments.

Asda said last week that conversations were ongoing with those who had yet to sign.