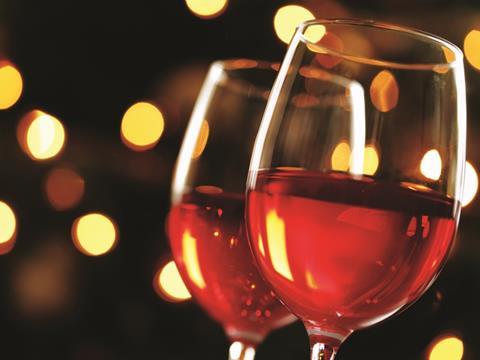 The owner of a wine investment firm has been banned from running a company until 2030 after using investors' money to fund his spending on sports cars, race horses and hiring private jets.
Kenneth Jean Pierre Gundlach, the director of London-based Bordeaux Fine Wines Ltd, has been disqualified from promoting, managing or directing a limited company for 15 years – the maximum length of time available – for failing to purchase at least £9.3m of wine sold to investors.
Gundlach accepted he had failed to purchase and/or allocate at least 1,750 cases of wine to satisfy purchases made by Bordeaux Fine Wines customers, The Insolvency Service said.
"It was Mr Gundlach and his salesmen who benefited from this company rather than its honest investors," added Paul Titherington, official receiver in the public interest unit. "He continued to sell wine when he knew he had failed to fulfil earlier sales. Anyone showing such blatant disregard for commercial morality should expect to be banned from running any limited company for a lengthy period time."
The disqualification follows investigation by the Public Interest Unit, a specialist team of the Insolvency Service.
Gundlach used the dividends he was paid from the business to fund his lifestyle, with selected transactions identified in Bordeaux's bank accounts and records showing a payment of £626k to bloodstock companies for the purchase of race horses, £554k on cars. £170k to a bespoke jeweller and £142k for private jet hire.
"These excellent results show that where the public have been scammed we do not stop at winding the company up, we also pursue the individual directors to ensure that if they wish to trade again, they must do so at their own risk," said Vicky Bagnall, director of investigations and enforcement services at the Insolvency Service.
Bordeaux Fine Wines was wound up in the public interest on 26 February 2014 following an earlier investigation by the investigations and enforcement services division of the Insolvency Service.
The liquidator, David Ingram of Grant Thornton UK, has advised he had received claims from investors and creditors totalling £57.7m, including a claim from HM Revenue & Customs of £15.9m, which are yet to be adjudicated.
Gundlach sold 3,196 cases of wine totalling at least £19.3m to members of the public as an investment. He then failed to supply 1,750 cases of wine to accounts at the bonded warehouse in the investor's name totalling at least £9.4m while only having 780 cases stored, which were sold by the liquidator for £1.5m before costs.