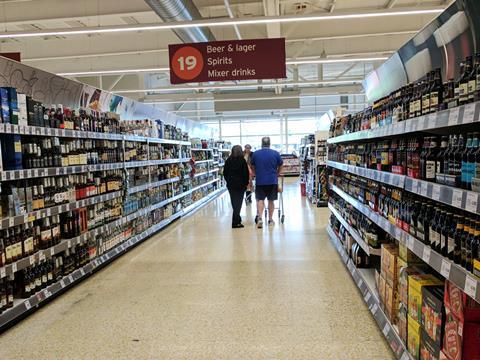 Deliveries of beer to supermarkets and pubs ahead of the crucial Christmas period could face disruption after workers at drinks distributor Tradeteam voted to strike over a pay dispute.

The union Unite warned a rolling programme of strike dates to be announced soon at the Enfield depot would hit Tradeteam's main customers - Carlsberg, Coors, Greene King and Mitchells & Butlers - in the run-up to Christmas.

About 100 drivers, draymen and warehouse staff voted for strike action stemming from "a lack of managerial good faith over pay and ongoing grievances", Unite said.

The union added Tradeteam, which is the specialist drinks distribution arm of logistics giant DHL, had "u-turned" on a proposed package that included a two-year pay rise of 2.75% for each year, the introduction of a bonus scheme and an extra day of overtime at Christmas.

"What we are dealing with here is a culture of bad faith by management," said Unite regional officer Paul Travers.

"Our members have now voted by a large majority for strike action and we will be announcing a rolling programme of industrial action in the run-up to Christmas, which will hit Tradeteam's prestige customers."

He added there was "a window of genuine opportunity" before strike action started for management to reach an agreement with Unite over the various grievances, which also included sending out crews on routes where they were breaking allowed weight limits and unfair disciplinary action for alleged lateness that was not the crews' fault.

A spokeswoman for DHL Supply Chain said plans were in place to minimise any disruption to customers.

"We are disappointed that Unite has announced its intention to hold strike action at the Enfield site. Further talks are scheduled but contingency plans are in place and every effort will be made to minimise disruption to customer deliveries should the strike action go ahead.

"No impact is foreseen on deliveries to other areas of the country."

A spokeswoman for Carlsberg said: "DHL Tradeteam has informed us of the planned industrial action at its Millmarsh depot in Enfield. They have also reassured us that discussions with the union remain ongoing and that there will be no impact on deliveries to our customers whilst this matter is ongoing and a satisfactory outcome is sought."

Tradeteam is one of the biggest drinks logistic operators in the UK, with a nationwide network of 30 sites, 600 vehicles and more than 2,000 employees. Its multi-customer supply chain includes brewers, drinks suppliers and retailers, with more than 30,000 deliveries to the on-trade and 7,000 to the off-trade every week.

A dispute earlier this year between Tradeteam and Unite over drivers allegedly being asked to deliver "unmanageable loads" led to the threat of strike action in the north and the Midlands.