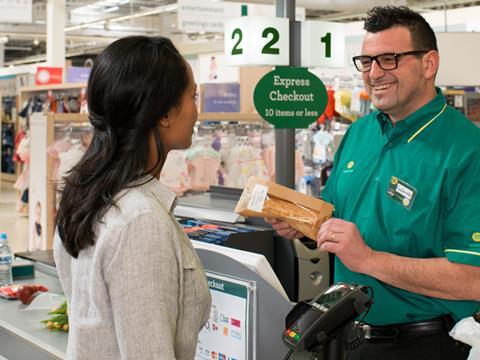 Morrisons store staff are set to receive a 3.7% pay increase to £8.50 an hour.

The award comes after the deal was overwhelmingly accepted by members of Usdaw after union representatives recommended the offer, said a Morrisons spokesman.

The deal keeps Morrisons £1 per hour ahead of the national living wage, which this month increased from £7.20 to £7.50. Staff have also recently shared a £29m bonus pot, which equated to 9% of the supermarket group's profits. This bonus was linked to the customer service scores achieved by each store, with staff receiving bonuses of between 0.5% and 3.25%.

Morrisons also confirmed "a small number of store managers had decided to leave" the business. The Grocer understands this is linked to the underperformance of some stores, similar to the situation a year ago when two tranches of about 20 managers left as part of a disciplinary process relating to store performance.

The Morrisons spokesman denied the new pay rate came with any conditions. Last month Asda said it was looking to offer 140,000 store staff a pay increase to £8.50. However, this was in return for more flexible working, changes to night shift pay and an end to unpaid breaks and bank holiday entitlements.

Asda senior vice president of people Hayley Tatum said there were currently five different types of staff contract, which were "inflexible" and unsuitable for modern shopping patterns.

Asda staff who sign up will have to take bank holidays out of their ­holiday entitlement.The premium paid for night work is also being restricted. However, the premium itself will rise from £2.04/hour to £2.54/hour.

Asda claimed 95% of colleagues would be better off if they moved to the new contract.