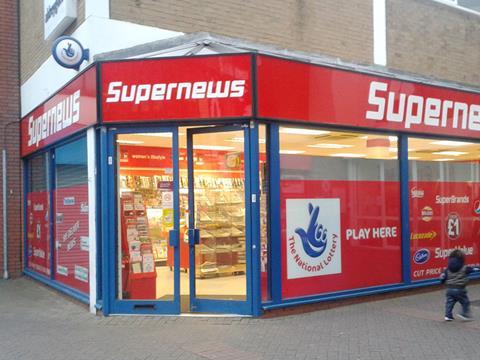 The government's new national living wage (NLW) will force CTN chain Rippleglen to cut staff hours and raise prices.

The higher £7.20/hour minimum rate from April 2016 will be "a significant challenge" and the extra costs will have to be recouped, according to the firm's annual report.

Rippleglen employs more than 300 staff across 86 stores.

The extra wage costs will also slow the roll-out of new EPoS across its estate due to its tighter control on all spending.

The government announced the launch of a national living wage for everyone aged over 25 in this summer's Budget. Annual increases will see the rate rise to more than £9/hour by 2020 compared with today's £6.70/hour minimum.

Earlier this month the ACS complained to the Low Pay Commission that the plans would cut investment by retailers, reduce staff hours and damage pay structures.

Rippleglen's holding company First Stop News saw sales shrink but profitability improve in the year to 25 July. Group turnover fell 14% to £62m while pre-tax profit jumped 38% to £356,000.

Rippleglen said it would continue to cut its number of branches and convert some existing shops to more profitable c-stores. It currently runs one c-store, which is the biggest single contributor to company profits.

A "limited programme" of conversions has started and First Stop News plans to take on a specialist wholesaler to supply the stores. It will also keep selling off poorly performing shops, especially those under the Supernews Discount and Maynews brands.

Its number of retail branches fell by 13 over the financial year.

Rippleglen has been owned and run by directors since an MBO in April 2011. In 2013 First Stop News bought York-based operator Maynews, which had 20 stores with sales of £25m.