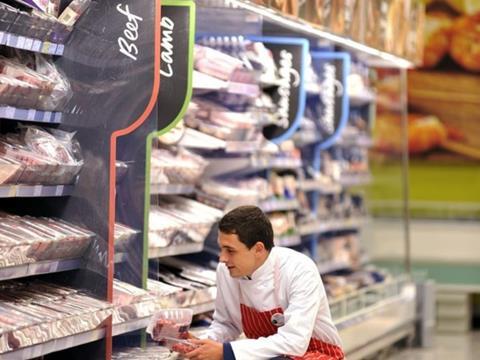 Tesco has told staff it is pushing ahead with plans to scrap its final salary pension scheme, despite admitting huge opposition from tens of thousands of colleagues.
However, the retailer has announced a number of changes to its proposed new scheme, which will commence in November, including more flexible payments from staff into their pension pots.
Under the changes staff, who had been told they would have their contributions limited to a maximum of 5%, will now be able to pay in regular payments of 4.0%-7.5% from their salaries, which will be matched by Tesco.
The retailer has also increased the amount of life cover it is offering from four to five times salary and is also offering a new one-off payment to kickstart the pensions.
This will be based on an average week's gross salary and be worth a minimum of £100.
The Grocer has learnt that the 90-day consultation resulted in more than 60,000 visits to the Tesco pension website, 27,000 calls to its helpline and nearly 3,000 comments from staff. Tesco's chief people officer, Alison Horner, admitted to staff in a letter: "Your clear preference is to keep the existing defined benefit pension scheme – and not to close it."
Explaining the decision to press ahead with the change, a Tesco spokeswoman said: "Thousands of colleagues engaged in our pension consultation and we've listened carefully to feedback from them and their unions as part of our decision-making process.
"Whilst we've taken the difficult decision to close our existing scheme, we've acted on this feedback and significantly improved the original proposal. We're committed to providing a competitive pension scheme that's sustainable for the business and rewards our 300,000 colleagues for the great job they do."
Tesco staff had accused the supermarket giant of breaking its "moral responsibility" to ensure their futures by pressing ahead with the controversial downgrading of its pension scheme, according to a previous letter from Usdaw.
Before the latest changes to the proposals, staff had been told that under the proposed scheme they could choose to pay in either 4% or 5% of their salaries every four weeks. Staff claimed this fell well short of the previous benefits enjoyed under the scheme.
Many remain angry at the decision to close the final salary scheme, claiming it will have a major impact on their future.