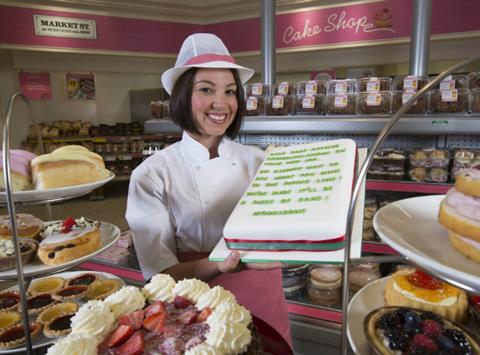 Morrisons has appointed its first dedicated 'bake officer', who will be responsible for watching The Great British Bake Off, monitoring buying trends prompted by the hit BBC show, and ensuring the retailer has the most popular ingredients in store.
The appointment of Anastasia Duncanson from Southport – who received a copy of her job offer iced on a cake – comes ahead of Bake Off's new series, which begins next week.
Each episode is expected to spark a run on certain home baking items. Last year, Morrisons saw an unprecedented spike in glacé cherries and almond extract, up 163% and 110% respectively.
Duncanson, who will be responsible for the home baking segment in 492 Morrisons stores, predicts metallic frosting, edible glitter and cake lace effects to be among the in-demand items this autumn.
"Being chosen to watch TV and react to baking trends is an absolute dream," she said. "I will be keeping a close eye on trends and managing demand to ensure we satisfy the baking needs of our 11 million customers."