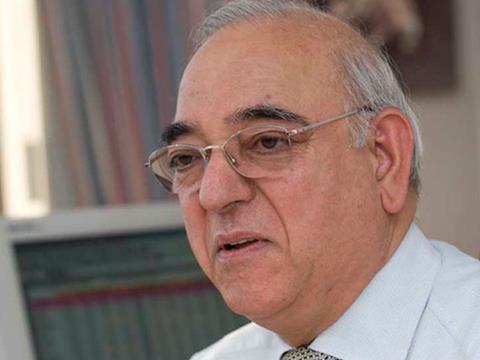 Bestway Wholesale co-founder and MD Younus Sheikh has moved to a non-executive role, prompting a wider shakeup of the Bestway Wholesale board.

Sheikh, a founding member of the business in 1976, will continue to oversee the running of the wholesale business and support the management team in an advisory role while group trading director Martin Race will take up the role of MD and assume all day-to-day responsibility for the wholesale business.

Race joined Batleys in 1998 before it was bought by Bestway in 2005. He worked his way up to group trading director of Bestway Wholesale in 2014.

Finance director Naser Khan has been promoted to chief operating officer. Khan joined Bestway as group financial accountant in 2002 and will be responsible for finance, IT, legal, health & safety, property and facility operations.

Naser and Race will be responsible for implementing the wholesale strategy and running the overall wholesale business.

"In Martin we have the ideal candidate to take over the day-to-day running of the wholesale business," said Sheikh. "With an impressive track record, unrivalled man-management skills and the ability to foster lasting and collaborative relationships with suppliers, Martin, with the support of Naser in his new role of COO, will ensure the business continues to go from strength to strength. However, wholesale is in my blood and I will continue to guide and advise the senior management team."

Race added: "On behalf of everyone at Bestway and Batleys, I would like to thank Younus for his great leadership, vision and guidance over the last 40 years - the last 12 of which he has steered fantastically as MD,"

"He has been involved exclusively in the wholesale business for four decades and, in addition to his business skills, he is widely respected for his honesty, integrity and incredible dedication."

In other changes, deputy trading director Dawood Pervez will replace Race as trading director after working closely with Race over the past six months to prepare for the role.

Rizwan Pervez, who joined Bestway as financial accountant in 1995, will move from operations director to the new role of customer liaison director

Asda director Paul Rowland will also join the group to take over the role of operations director on 5 September. Rowland is joining after 10 years with Asda where he held several senior roles including VP of retail north, central operations director and, most recently, senior director for supermarkets and forecourts.