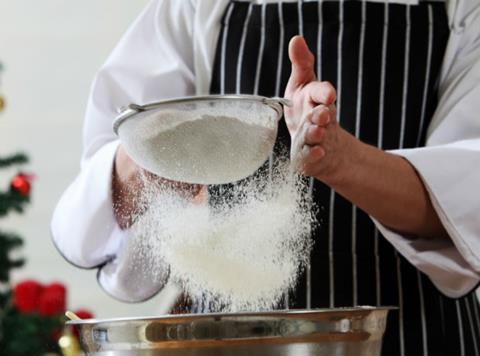 Bidfood is launching a campaign to give Christmas Day back to a selection of hospitality workers.

The wholesaler is asking its customers to nominate those who will be working on Christmas Day or Boxing Day and "go that extra mile" when its Christmas Gift campaign is launched on 16 October.

"We know our industry works hard to make Christmas special for everyone in the UK, with thousands giving up family time in the lead up to and often on Christmas Day itself," said Bidfood group sales and marketing director Andy Kemp. "We want to hear about some of the standout individuals in our industry and thank them for their contribution."

Around 42,000 chefs, 22,000 kitchen assistants, 15,000 waiting staff, and 13,000 bar staff work on Christmas Day, according to the Trades Union Congress.

"There is definitely a growing emphasis on our sector to play a bigger role in people's Christmas celebrations," added Kemp. "Bookings for Christmas Day dinner have gone up 241% since 2011 alone, which highlights the importance of recognising and rewarding our diverse and skilled workforce, and ensuring that working in our industry is an attractive career path for younger generations."

Six winners will be chosen by a panel of judges on 1 December from six categories; hospitals; care homes; restaurants; pubs and pub restaurants; hotels; and other, which includes schools and universities

Each will receive Christmas dinner with all the trimmings from Bidfood in January and a Virgin Experience Day voucher.

Entries are open from Monday 16 October to midnight on Friday 10 November and can be made online at bidfood.co.uk/bidfood-christmas-gift.