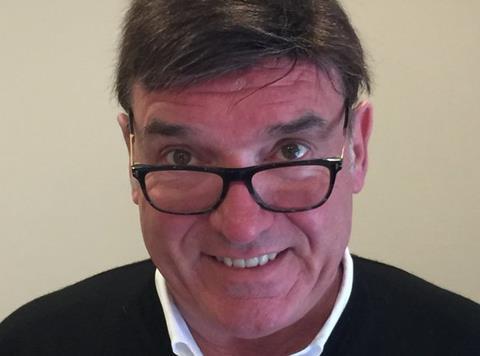 Food redistributor Company Shop has appointed former Symington's CEO David Salkeld as non-executive director.

Salkeld has 25 years of senior food industry experience running three of the Top 100 UK Brands - Lurpak, Anchor and Cravendale.

Company Shop, currently handles around 46 million products a year across four superstores, 15 satellite stores on manufacturing sites, and a number of e-tail click and collect sites. It provides members with access to surplus food at discounted prices at up to 70%.

Salkeld was for nine years CEO of Symington's, where his key achievements included successfully delivering and integrating six acquisitions, leading a major brand development programme and growing the business from £47.7m revenue in 2007 to a projected £136m revenue in this financial year.

He was previously group CEO of Grampian Country Foods Group and CEO of Arla Foods, where he successfully led a turnaround programme for the business.

Most recently he worked with meat industry veteran Adrian Lyons to acquire the game and venison supplier, Yorkshire Game.

"Company Shop is delighted that David will be joining our board and bringing his expertise to the group, as we seek to expand our offering to retailers, manufacturers and brands and grow our business," said John Marren, Company Shop founder and chairman.

"David is highly respected across the food industry and he joins us at an exciting time. We know we are only tackling the tip of the iceberg in terms of the amount of surplus that is created every year through the food manufacturing process - so the potential for expansion and increased social, environmental and economic benefits for current and future clients is significant."

Salkeld said: "As the food industry steps up to its environmental and social responsibilities around food waste, there are few businesses more important and exciting than Company Shop, particularly in the way that they have created an innovative and effective profit and purpose business model."

Company Shop has the backing of a number of food suppliers including Young's Seafood, Icelandic Seachill, McCain, Morrisons manufacturing arm and Sealord Caistor.