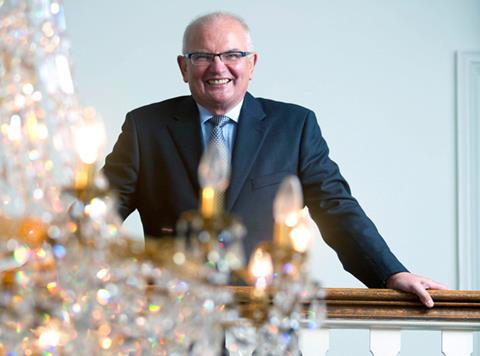 McColl's Retail Group has begun the search both internally and externally for a successor to chief executive James Lancaster, who has announced his intention to step down.
Lancaster first signalled his intent at the time of its stock market debut in February last year. Today he said he would remain in situ until a replacement was identified.
Lancaster will take over as non-executive chairman at that point, a position he will hold until the agm in April 2017.
Interim chair Sharon Brown will remain in the role until then.
McColl's will also look to appoint a further independent non-executive director to support the growth of the business.
Lancaster founded the company in 1973, as Mayfair Vending, before it branched out into c-stores with the acquisition of Forbuoys in the 1990s.
He became group managing director 11 years later and chairman and chief executive in 1995, leading management buyouts in 1995 and 2005.
He remained in the dual role of both executive chairman and chief executive for five months after the flotation.
"We have transformed the group into a true convenience business with a strong market position, having grown our convenience store base from nothing to 887 stores," he said.
"I have led the business through two MBOs, numerous acquisitions and in 2014 a successful IPO, since when we have accelerated our convenience development strategy and made tremendous progress on introducing food to go.
With our goal of 1,000 convenience stores now well in sight, I believe the time is right for me to step down as chief executive. I am delighted to take on the role of non-executive chairman and I look forward to working with the new CEO in due course, and to developing other business opportunities."