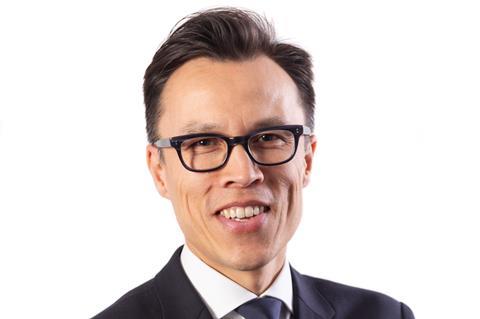 Müller Yogurt & Desserts has promoted its chief marketing officer Michael Inpong to a newly created strategy director role.
Inpong, who joined the dairy giant in 2012 from Lactalis Nestlé, will be tasked with "accelerating sustainable and profitable growth" at the yoghurt giant. It follows a £50m expansion by Müller at its main Telford manufacturing facility last year as part of a push to make more yoghurt in the UK.
Müller Yogurt & Desserts manufactures brands including Müller Corner, Müllerlight and Müller Rice at the Telford site, in addition to chilled desserts under licence from Mondelez and own label yoghurt.
Inpong's new role will sit alongside his current marketing responsibilities and begins with immediate effect. The creation of a strategy director for the business also follows the recent senior appointments of Jonathan Piper as commercial director for branded business and David Hollins as commercial director for private label & foodservice towards the end of 2019.
"Müller is the nation's favourite yoghurt brand and we are taking significant organisational steps to continue strengthening our core brands, develop a leading private label proposition and innovating to target parts of the category where we have limited or no presence," said Müller Yogurt & Desserts CEO Bergen Merey.
"We have already created our best-ever Müller Corner and Müllerlight recipes, launched our biggest-ever marketing campaign, aligned our commercial organisation with the rapidly changing needs of the market we serve and completed a substantial investment in Telford, which enables us to make an additional 500 million pots of yoghurt per annum," Merey added.
"Müller customers will continue to benefit from our first-class marketing campaigns, capabilities and product innovation, and Michael will also add weight to long-term consumer and customer-centric thinking."